【FREE ADMISSION】Discover a thrilling showcase of Batman, Evangelion, and Attack On Titan! Join us from 9/8 (Fri) at the Shinjuku Gallery Shop.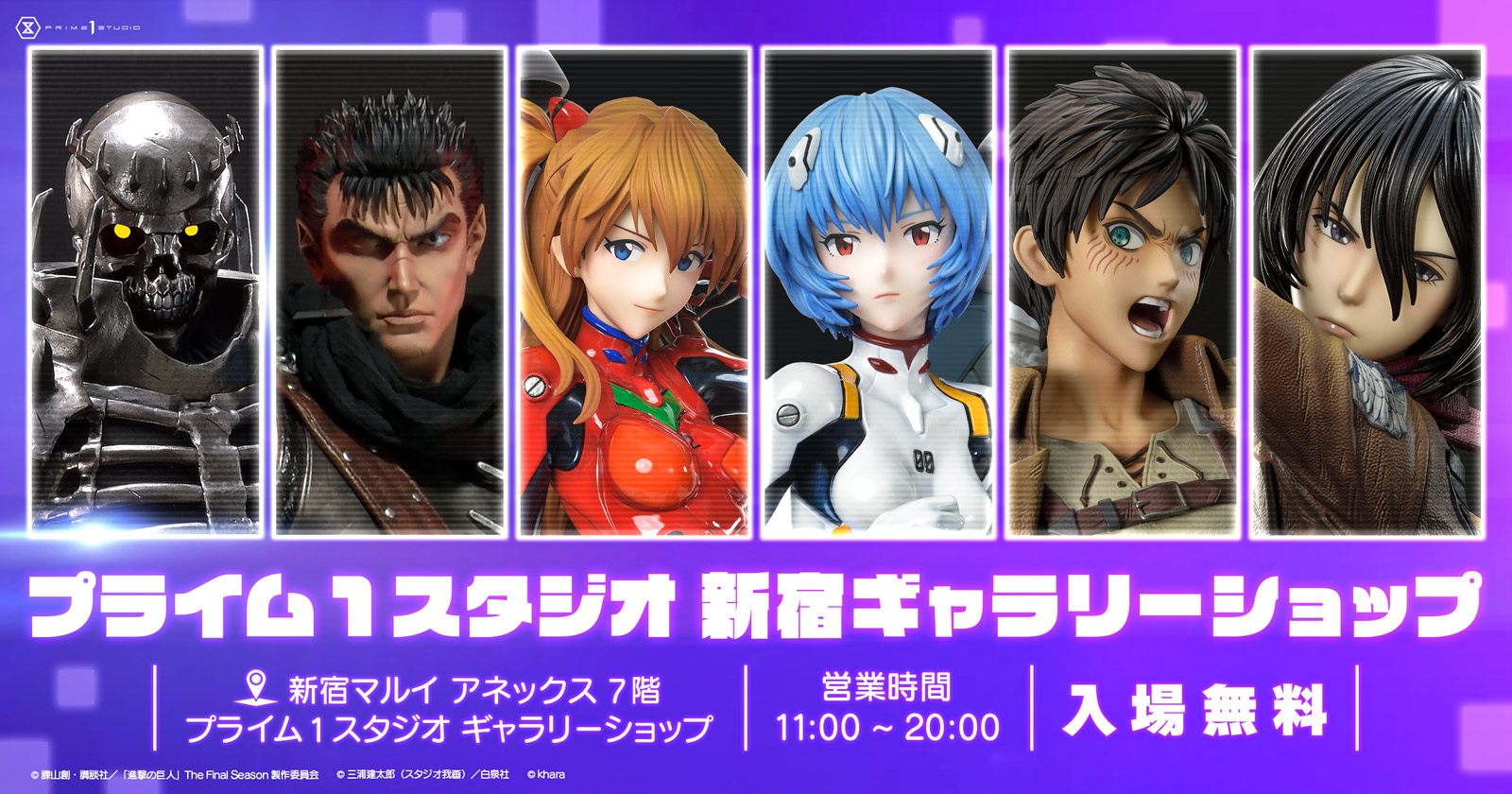 "BATMAN DAY" is around the corner, and our very first exhibition of Rei Ayanami and Asuka Shikinami Langley is set in place.
Starting Friday, September 8th at the Shinjuku Gallery Shop, Prime 1 Studio has curated an exhibition catering to our fans' desires to see the latest products.
In honor of "BATMAN DAY," we've assembled statues from all the different portrayals of Batman from films and comics alike.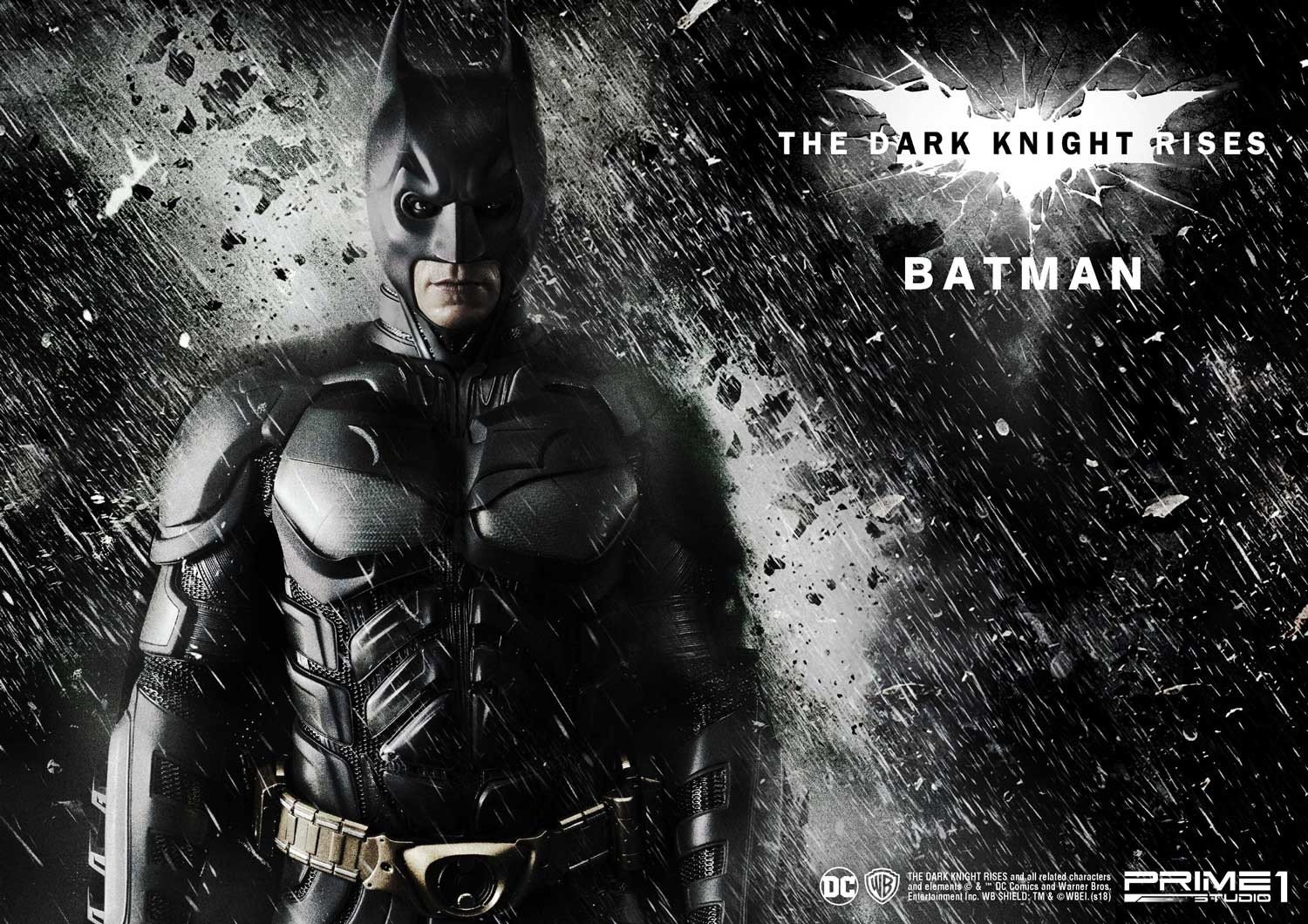 The Dark Knight Rises (Film) Batman
Don't miss "BATMAN DAY" on September 16th! Celebrate with us as we showcase a stunning collection of Batman statues, honoring the iconic Dark Knight.
Discover stunning sculptures of scenes from Christopher Nolan's The Dark Knight Rises, starring legendary actor Christian Bale.
We also have statues from Batman: Hush, a comic masterpiece combining the talents of Jeph Loeb and Jim Lee, available in diverse single-volume editions.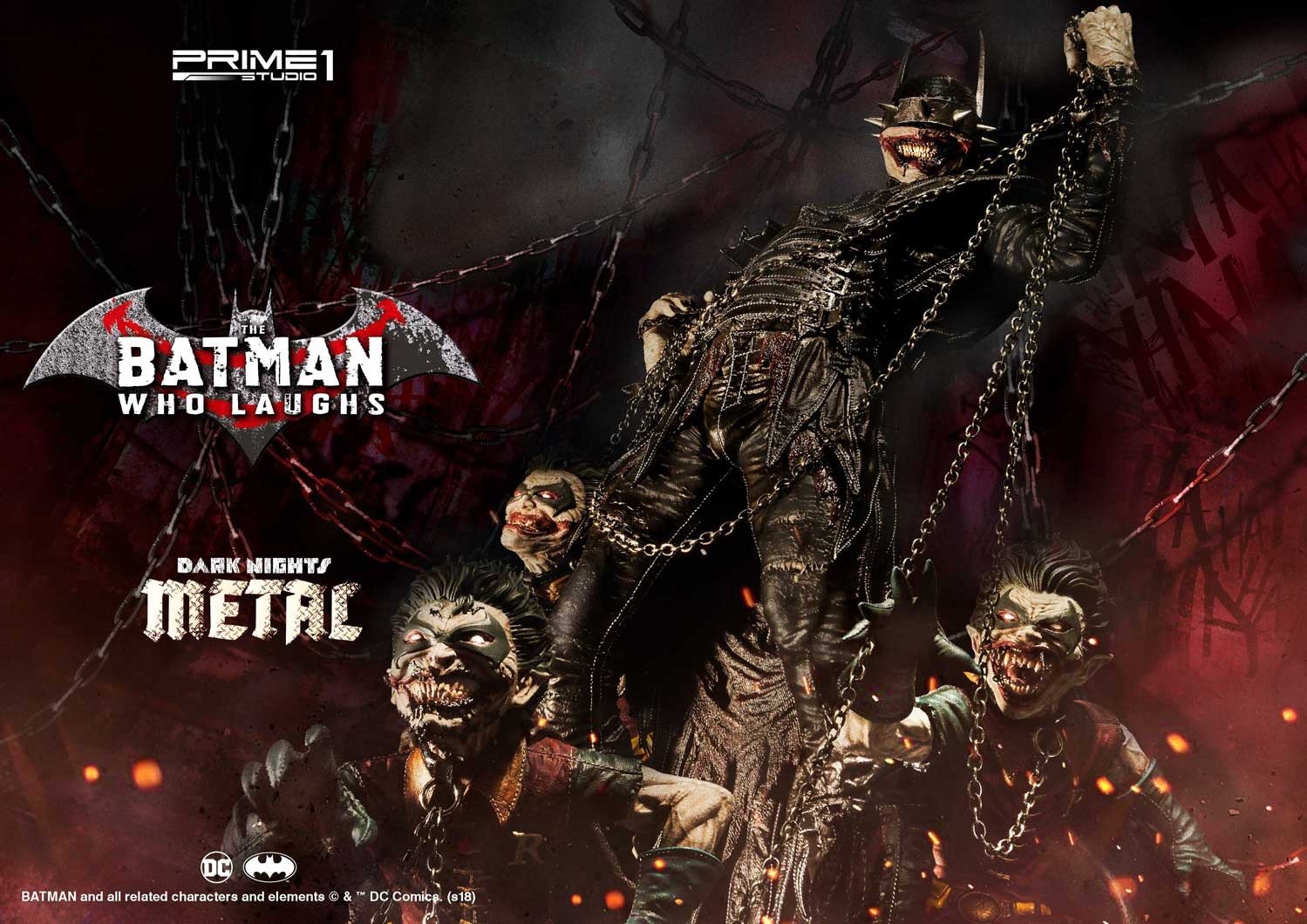 Dark Nights: Metal (Comics)Batman Who Laughs
Check out our Dark Nights: Metal statue, depicting Earth-22's Bruce Wayne as the "Batman Who Laughs."
Explore the vast collection of Batman from over 80 years of history, vividly recreated for an up-close and thrilling visual experience!
This is our first exhibition of both Rei Ayanami and Asuka Shikinami Langly seated in their entry plugs.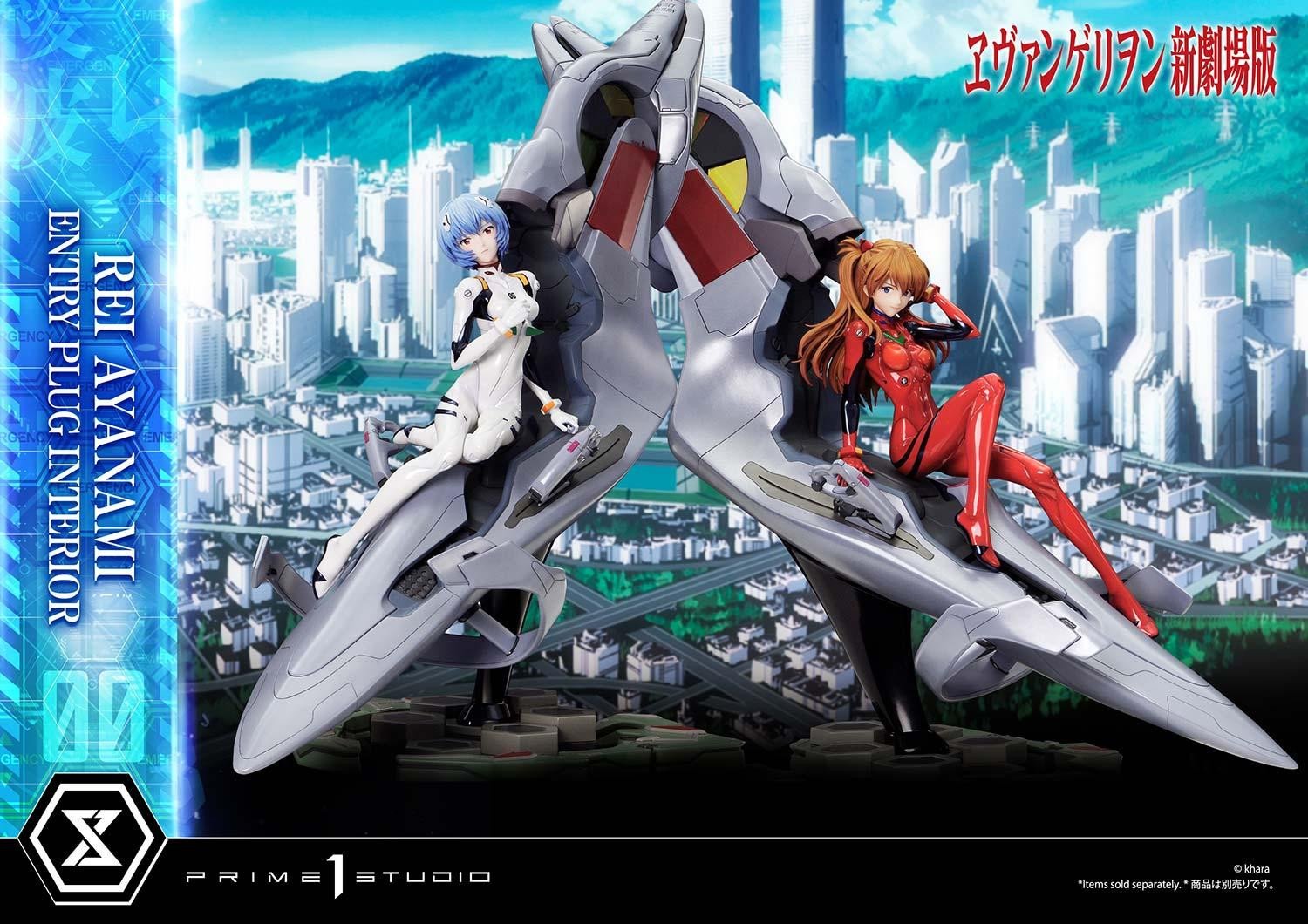 Rei Ayanami (Entry Plug Interior) Asuka Shikinami Langley (Entry Plug Interior)
Immerse yourself in the thrill of the movie Rebuild of Evangelion as Ayanami Rei and Asuka Shikinami Langley make their first appearance at our Shinjuku Gallery Shop.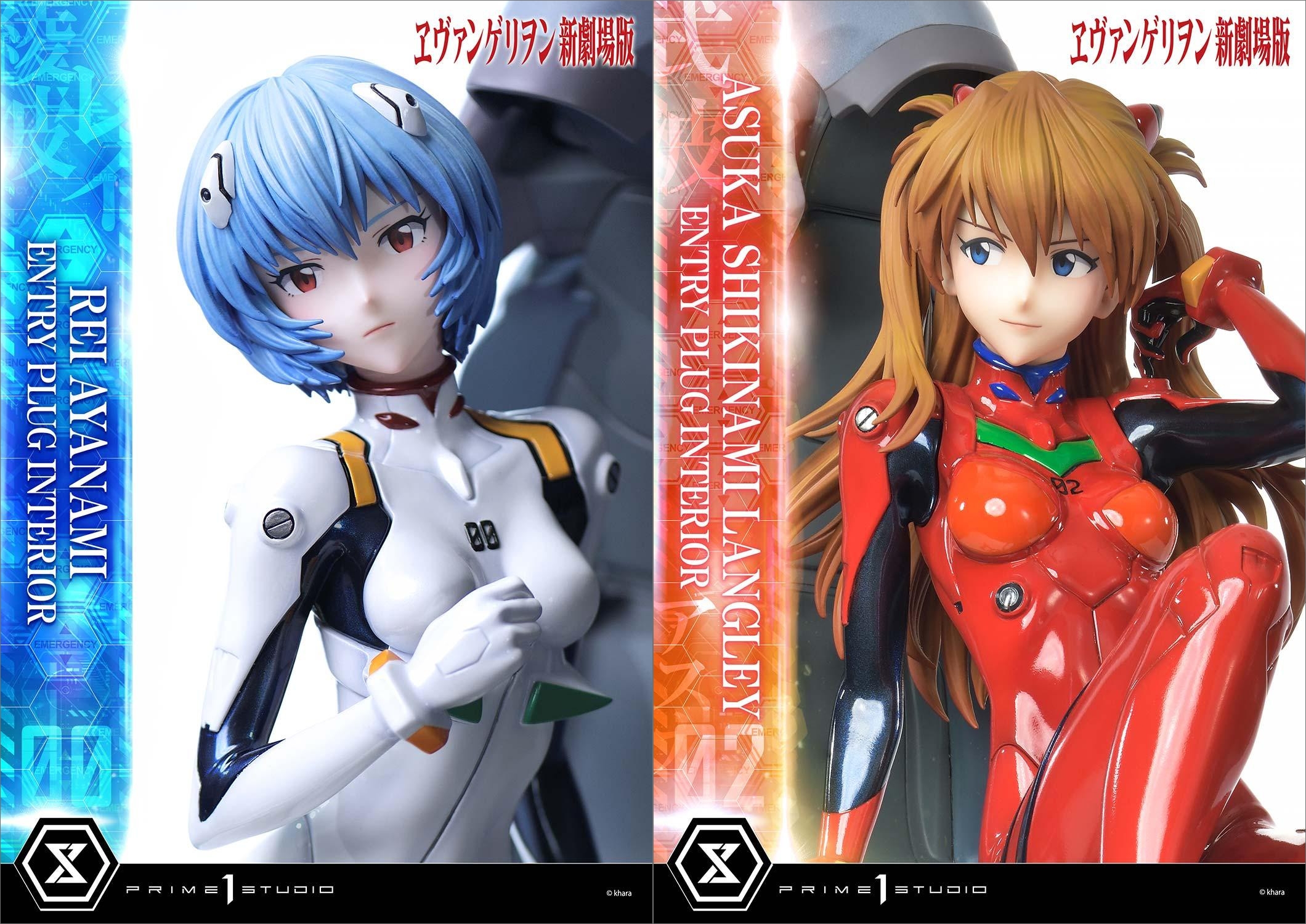 The facial expressions, plug suits, and entry plugs are crafted with intricate details to make this statue a masterpiece. Whether you're a Rey or Asuka fan, don't miss this.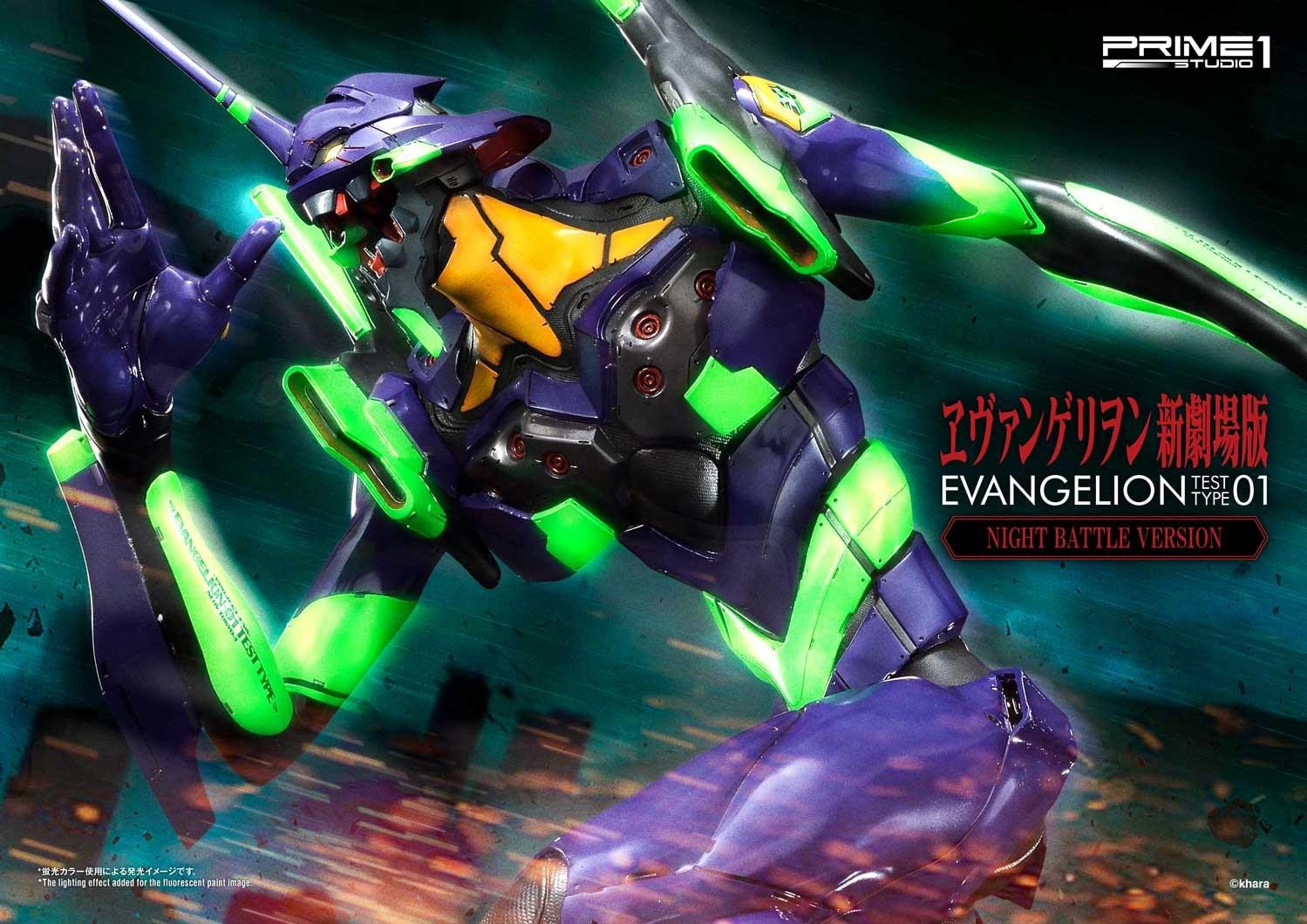 The highly detailed statues of Evangelion Unit-01 are also on display so robot enthusiasts beware!
Lastly, we also have statues from the highly acclaimed Attack On Titan, Berserk, and Transformers.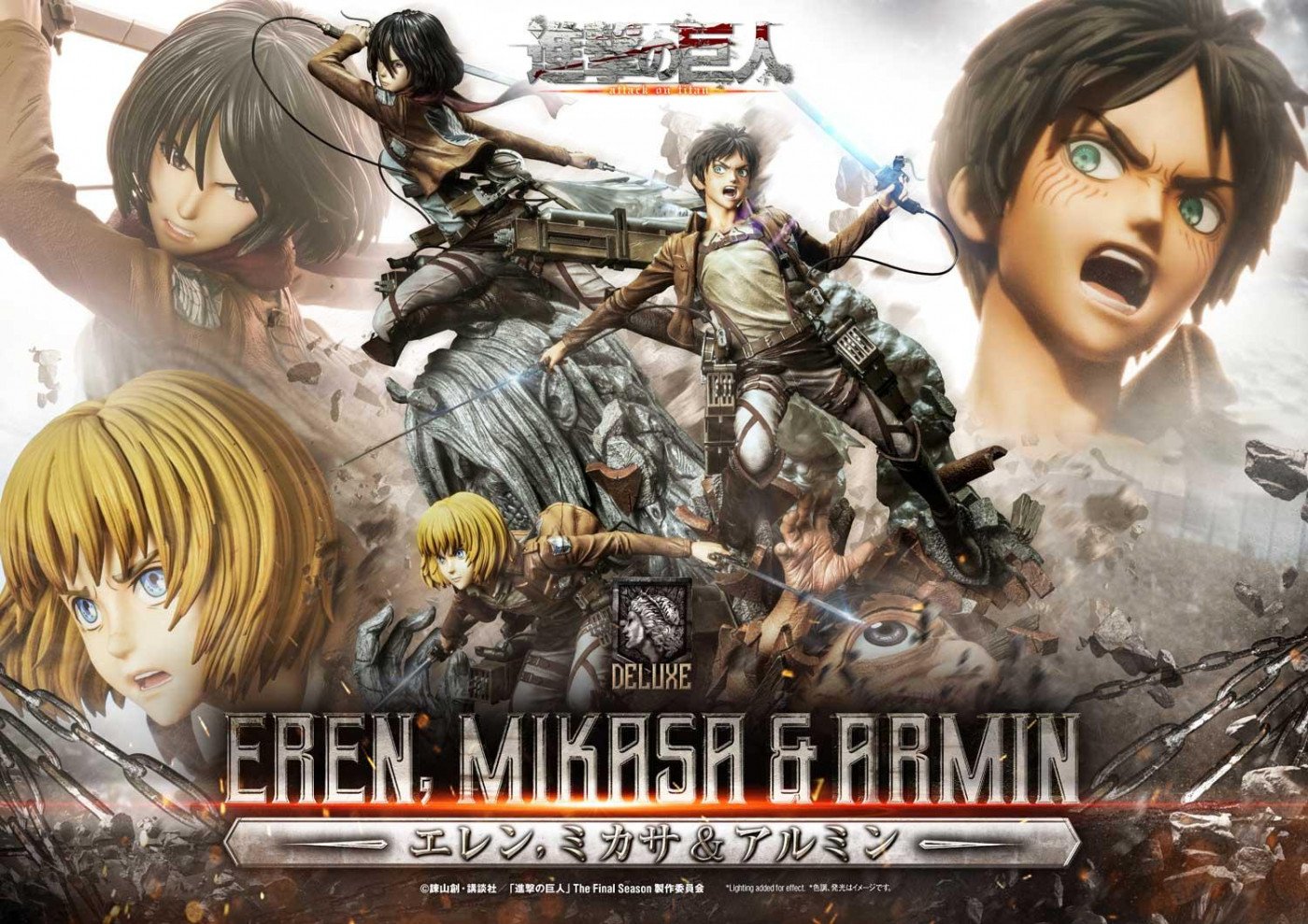 Attack On Titan Eren, Mikasa&Armin
We'll also have highly requested displays, including popular and previous masterpieces.
From Attack On Titan our statue depicting the dynamic action sequence of Eren, Mikasa, and Armin, is on display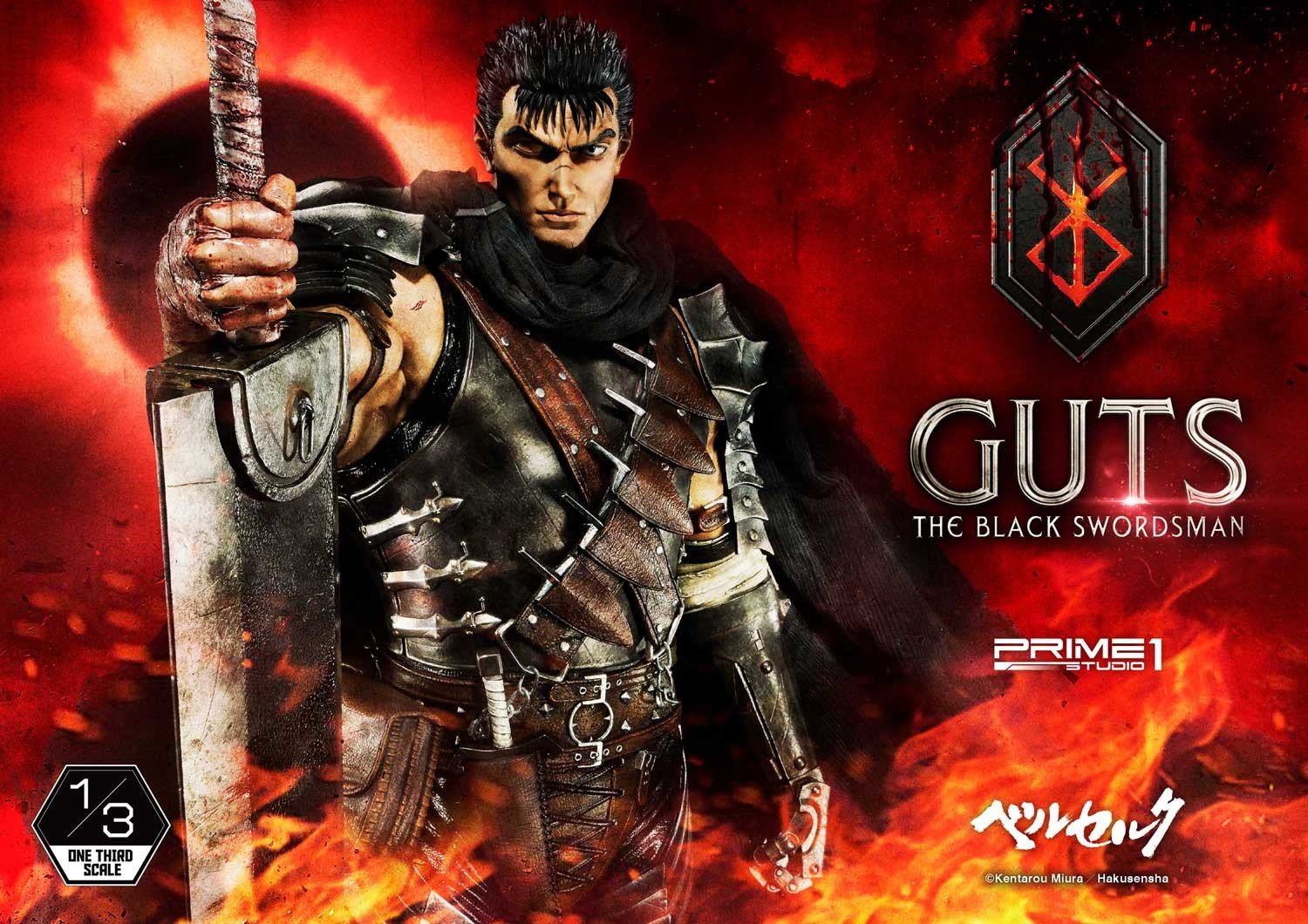 We also have an exhibition of "Guts (Black Swordsman)" from Berserk, sculpted in a towering 100cm height.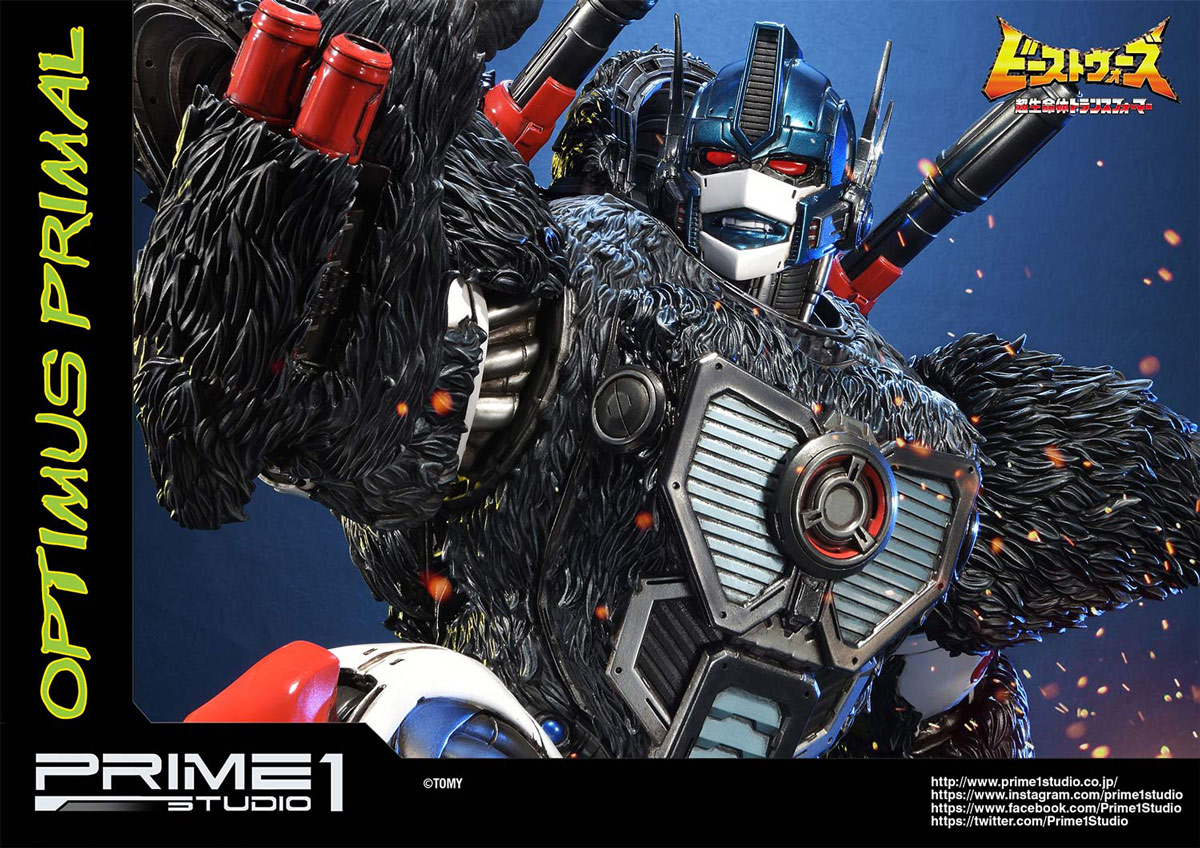 Beast Wars: Transformers Optimus Primal
Lastly, we have a display of Transformers series statues, featuring those from the new thrilling movie Transformers: Rise of the Beasts.
Starting on Friday, September 8th, the new exhibition at Shinjuku Gallery Shop awaits collectors and fans for an exciting autumn visit!
Exhibition Overview: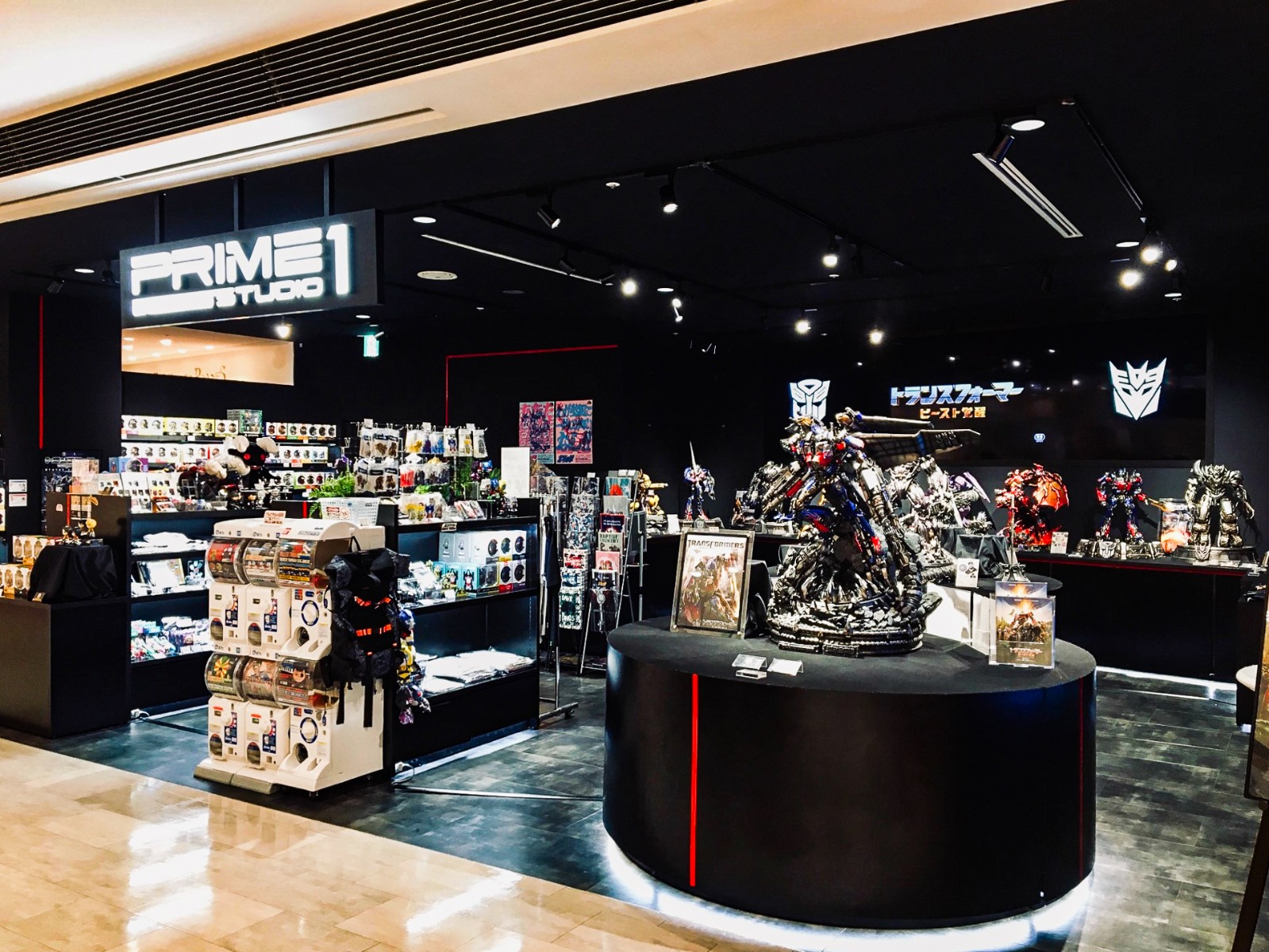 [Duration]
From September 8, 2023 (Friday) until TBD
[Location]
Prime 1 Studio Shinjuku Gallery Shop
Shinjuku Marui Annex 7F
Hours: 11:00 AM - 8:00 PM
Official Page >>>
https://www.prime1studio.co.jp/galleryshop
[Admission Fee]
Free
*Please note that September 7 (Thursday) will be temporarily closed for preparation.