Join our Next Level Showcase X on YouTube on November 19th!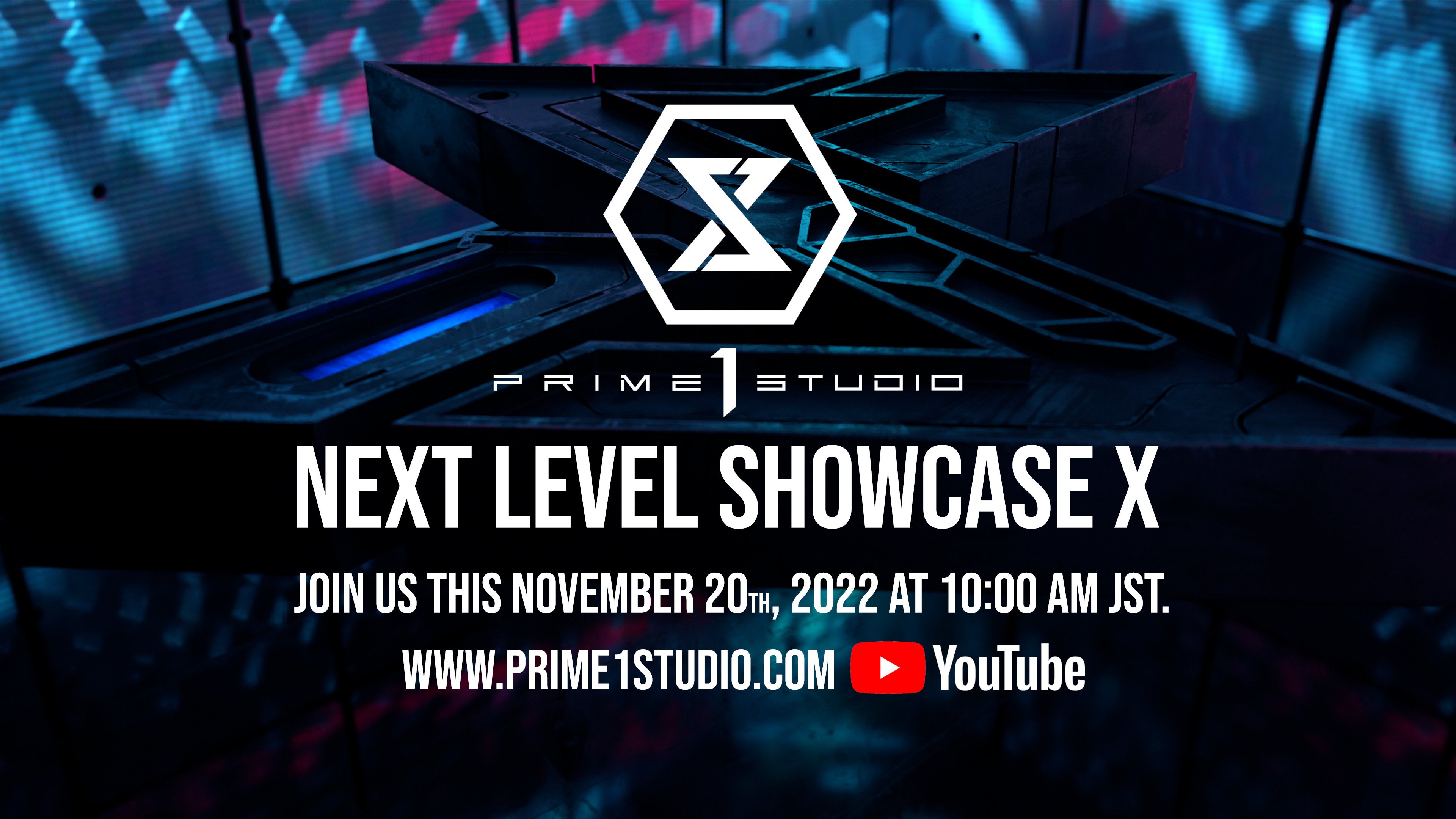 Prime 1 Studio is back with our official announcement of the NEXT LEVEL SHOWCASE X, airing on November 20th, at 10:00 AM Japan Standard Time (5:00 PM PST/ 8:00 PM EST on November 19th, 2022)!
Welcome to Prime 1 Studio's Next Level Showcase X! Prime 1 Studio is right back at it with the newest Next Level Showcase! This showcase is a premiere video full of reveals, statements from renowned artists, and some of the most forward-thinking additions to the collectible and statue market.
This time is a special showcase, do you know why? We are celebrating our 10th anniversary! Throughout the showcase, we will show off some of the most detailed, ground-breaking statues you've ever seen! Check out all your favorite characters from video games, anime, comics, and more being brought to life right before your eyes.
Thanks to you all, we at Prime 1 Studio, always want to give our best to showcase these breathtaking statues to our fans and filled with unforgettable moments where our beloved community of collectors tuned in and witnessed the latest projects together during this presentation.
And to get ready for the Livestream, join our 30-Minute PRE-SHOW! Here, you can not only interact with fellow collectors and statue enthusiasts but also ask questions and hang out with our Prime 1 Studio community managers!
It goes without saying that this is a show you don't want to miss! Mark your calendars and set your watches!
We here at Prime 1 Studio love to bring to all our amazing fans the latest cutting-edge designs of all your favorite characters. Get your party hats on and come celebrate with us at the Next Level Showcase X!