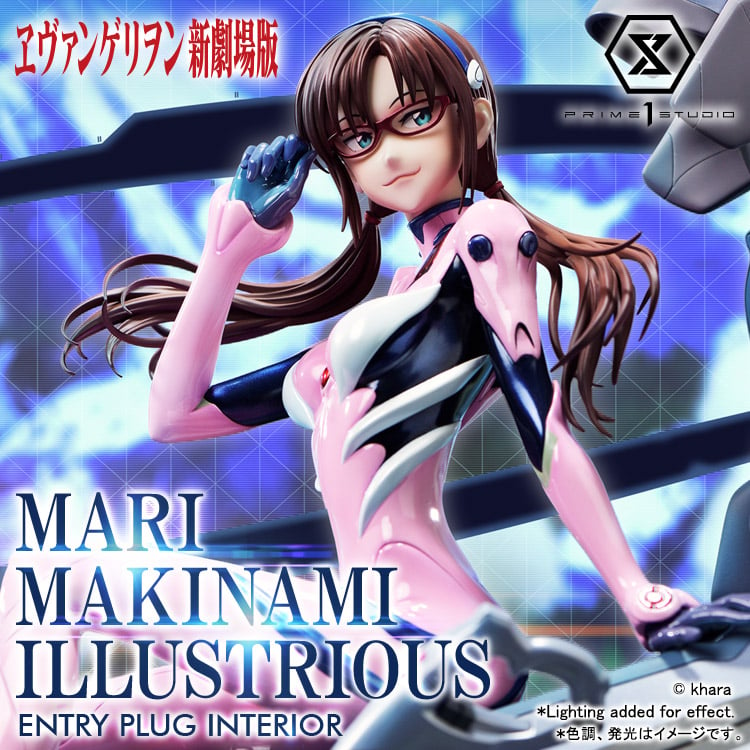 Evangelion
Mari Makinami Illustrious (Entry Plug Interior)

Bonus Version
Edition Size: TBA

Evangelion Mari Makinami Illustrious Campaign!

Customers who have ordered either of the following products will receive a coupon for a $100 discount on this product.

[Eligible Products]
UPMEVA-01S: Rei Ayanami(Entry Plug Interior)
UPMEVA-02S: Asuka Shikinami Langley (Entry Plug Interior)

*This coupon can only be used once
*This coupon can only be used on the P1S website
Arrival Date: Oct 2024 - Feb 2025
"Nothing ventured... nothing... gained!"

Prime 1 Studio is proud to present the latest entry in its collection of EVA pilots to the Ultimate Premium Masterline series: the 1:4 Scale UPMEVA-03S: Mari Illustrious Makinami Bonus Version from Rebuild of Evangelion!

Two years have passed since the awe-inspiring finale that swept the world off its feet. Still, the curtain hasn't closed on the Evangelion Rebuild series. From this iconic saga comes the third heroine, Mari Illustrious Makinami, making her grand appearance in the Ultimate Premium Masterline.

Piloting EVA units 02, 05 & 08, she emerged as the enigmatic heroine supporting Shinji Ikari in his final moments. This statue flawlessly captures Mari's allure in every detail from her striking, red-framed glasses to her long flowing dark brown hair with interchangeable head portraits – one exuding confidence, the other a mischievous grin – for a customizable display to bring out the best of Mari.

Moreover, the special bonus edition available on our online store or authorized distributors includes yet another head portrait featuring a slightly more serious expression. Along with her more carefree demeanor, this addition brings back numerous iconic scenes from the films.

Her signature EVA number: 05 can be seen on the front and back of her plugsuit just as depicted in the films. The metallic red, blue, and white accents against the pink suit add contrast and depth to the incredibly detailed shading.

Even the interior of the entry plug and her signature pose, as she adjusts her glasses, are stunning sights to behold. The natural curves, mechanical details, and textural elements make it another standout feature, almost worthy of a main character.

Presenting the ultimate in sculpting and painting – Mari Illustrious Makinami. Along with the previous Rei Ayanami and Asuka Langley, Mari joins the group to complete the ultimate collection for true fans of this classic, beloved anime.
Specifications:
Evangelion Entry Plug Control Seat-themed base
Two (2) Swappable Head Parts
One (1) Swappable Bonus Head [BONUS PART]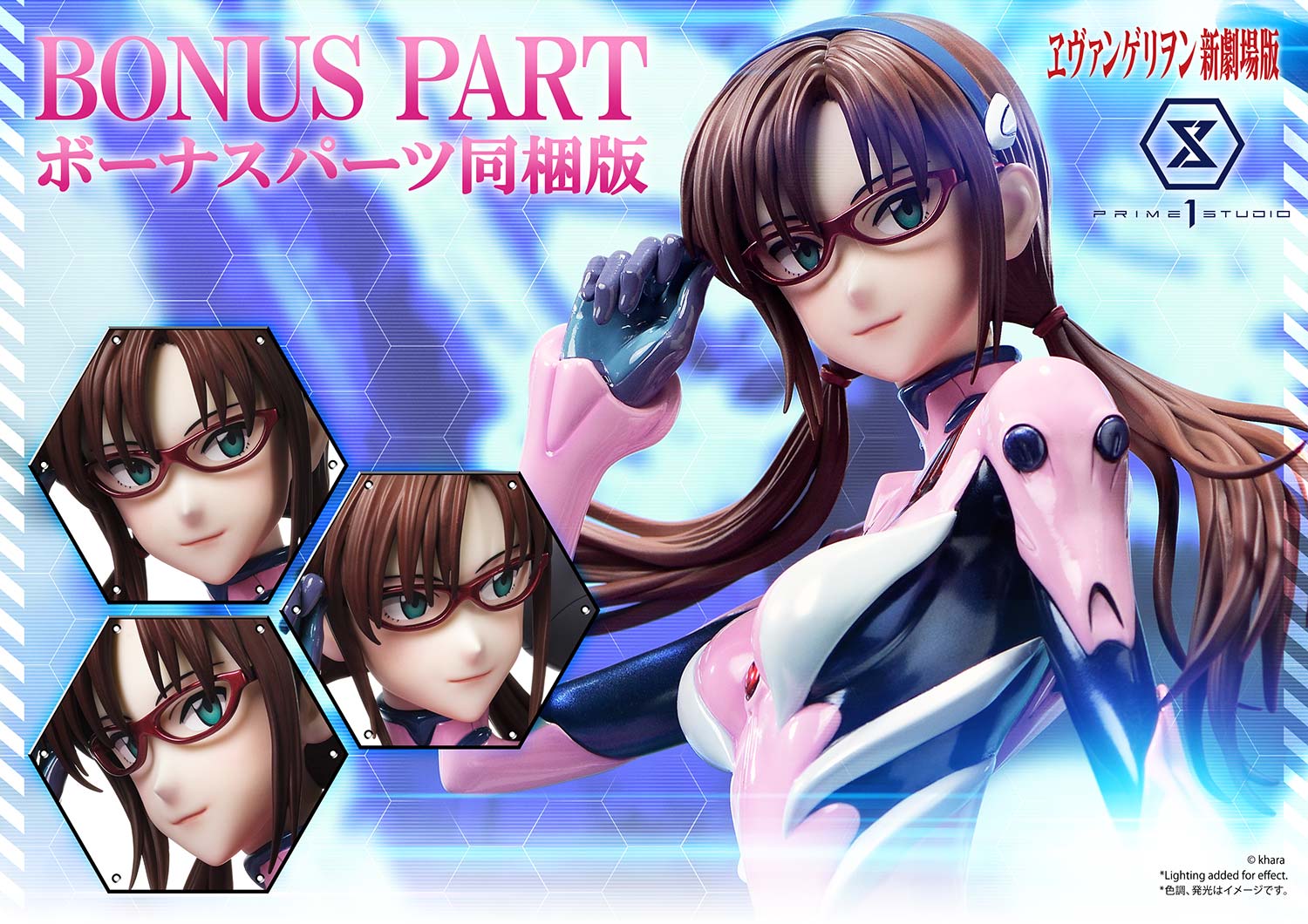 Notice:
Prototype samples shown.
Product details could be subject to change without further notice.
Please note the final product specifications may differ because each product is Handmade.
Since the product is still in the development stage, the Size (up to 10%) & Weight (up to 10kg) may be changed during the production stage.
©khara
DETAILS
Product Size Approx.

H:64cm W:39cm D:67cm

Package Weight
Approx.

About 11.8 kg

Materials

Polystone and other materials

JAN

4580708047966