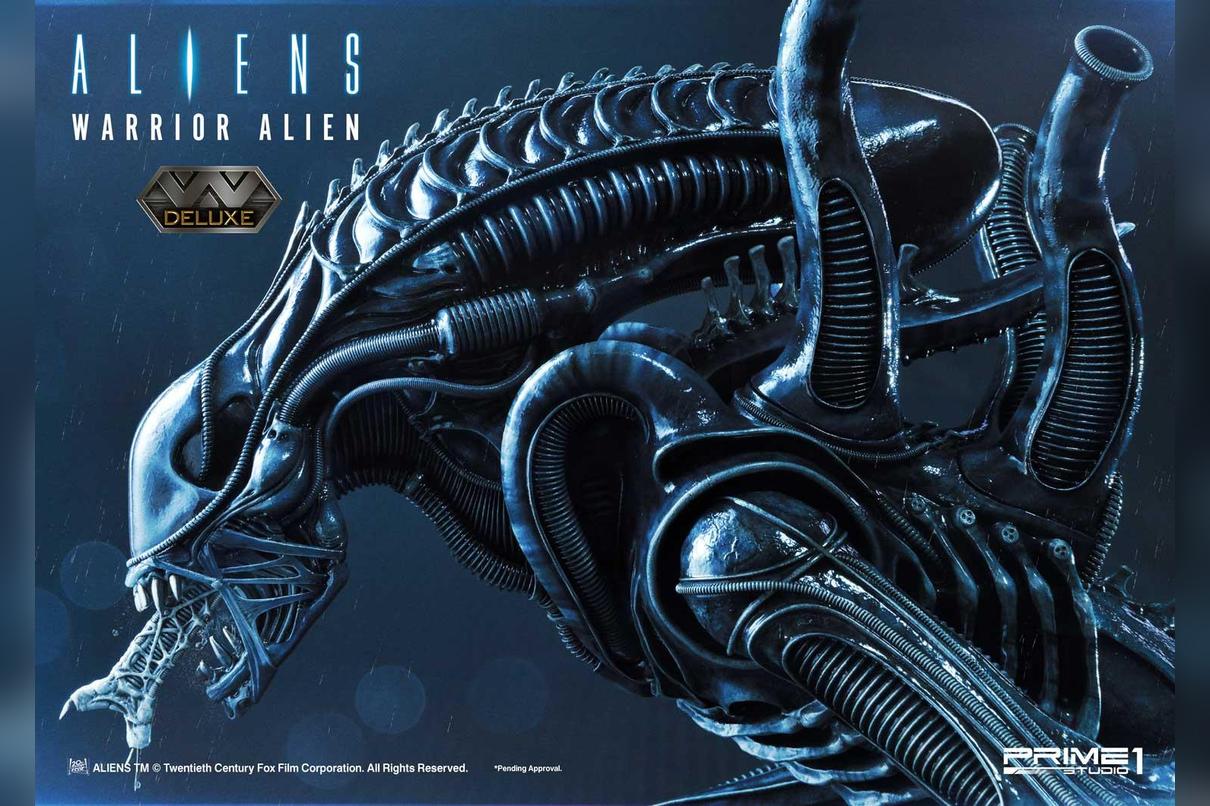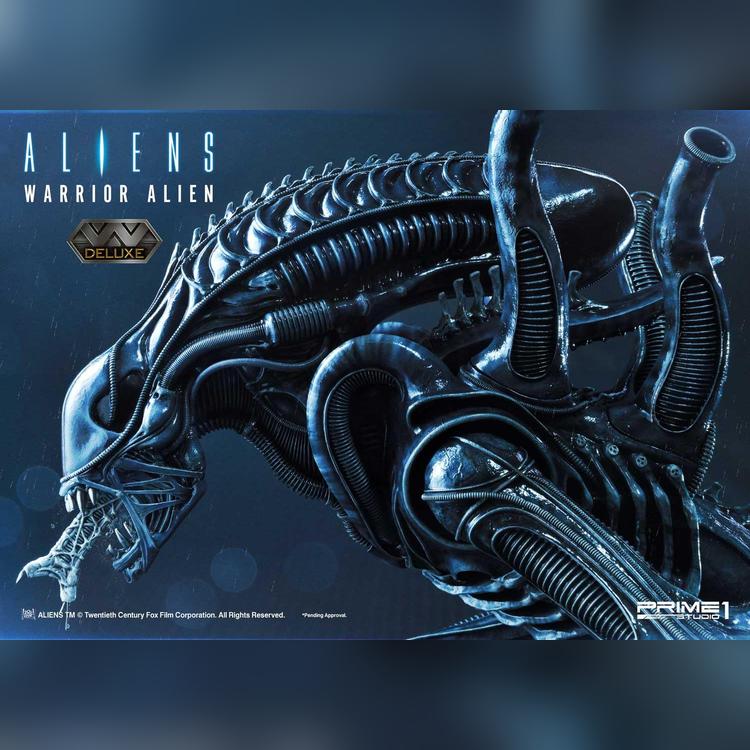 Aliens (Comics)
Warrior Alien

DX Bonus Version
Edition Size: 300
"Prime 1 Studio is proud to present the Warrior Alien diorama statue. Behold the primary assault organism of the Xenomorph race and now a part of our Premium Masterline Series!
The Xenomorphs are an endoparisitoid extraterrestrial species with no higher goals than the propagation and self-preservation of their species. All they know is KILL and SURVIVE. They can use humans as hosts by forcefully laying eggs down their stomach and violently bursting through their chest. Going from adolescence to adulthood in a matter of hours. They are monstrosities with acidic blood and strike horror in all that they face.
Take a look at the Warrior Alien Deluxe version here. Paired with its brethren face-hugger in an egg. The Aliens Ovomorph crafted with perfect attention to detail, with the DX version allowing for an open or closed egg cocoon switchout. It's adult counterpart sinistrously stands 26 inches tall and ready to kill. Its skin glossy, with the alien head producing that "mechanical" feel. Notice the hole in the ground from their acidic blood. This base tells the story of a ship becoming overrun by the terrifying Xenomorphs. Pre-Order on Prime 1 Studio website early and receive an exclusive bonus item M41A Pulse Rifle. We have put everything into recreating the best Xenomorph image and is a must-have for Alien fans everywhere.
Specifications:
Statue Size approx. 26 inches tall & 30 inches wide [H:67cm W:75.2cm D:76.9cm]
Egg Stand Size approximately 11 inches tall [H:28.5cm W:26.9cm D:26.8cm]
Head Stand Size approximately 13 inches tall [H:32.1cm W:18.7cm D:30.7cm]
One (1) designed theme base
One (1) Closed Ovomorph Egg stand
One (1) Warrior Alien base bust stand
One (1) interchangeable Open-Mouth Head
One (1) interchangeable Closed-Mouth Head
Two (2) interchangeable inner mouth (Short & Long)
One (1) M41A Pulse Rifle [Prime1 Exclusive Bonus Item]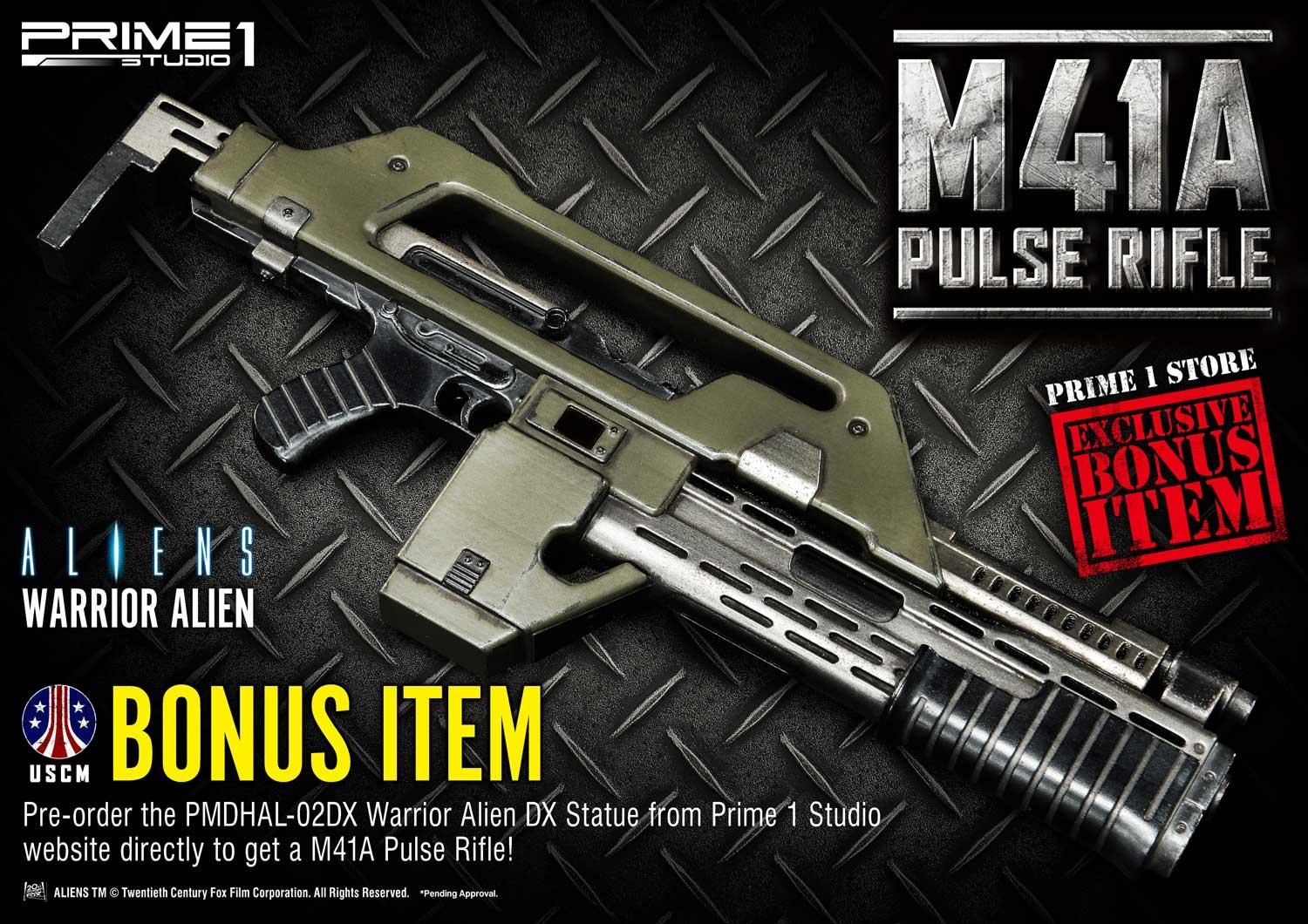 Notice:
Prototype samples shown.
Product details could be subjected to change without further notice.
Please note the final product specifications may differ because each product is Handmade.
Since the product is still in the development stage, the Size (up to 10%) & Weight (up to 10kg) may be changed during the production stage.
TM & © Twentieth Century Fox Film Corporation. All rights reserved.
DETAILS
Product Size Approx.

H:67cm W:59cm D:65cm
H:32.1cm W:18.7cm D:30.7cm (HeadStand)
H:28.5cm W:26.9cm D:26.8cm (EggStand)

Product Weight
Approx.

46.9 kg

Materials

Polystone and other materials

JAN

4582535943855
RELATED PRODUCTS