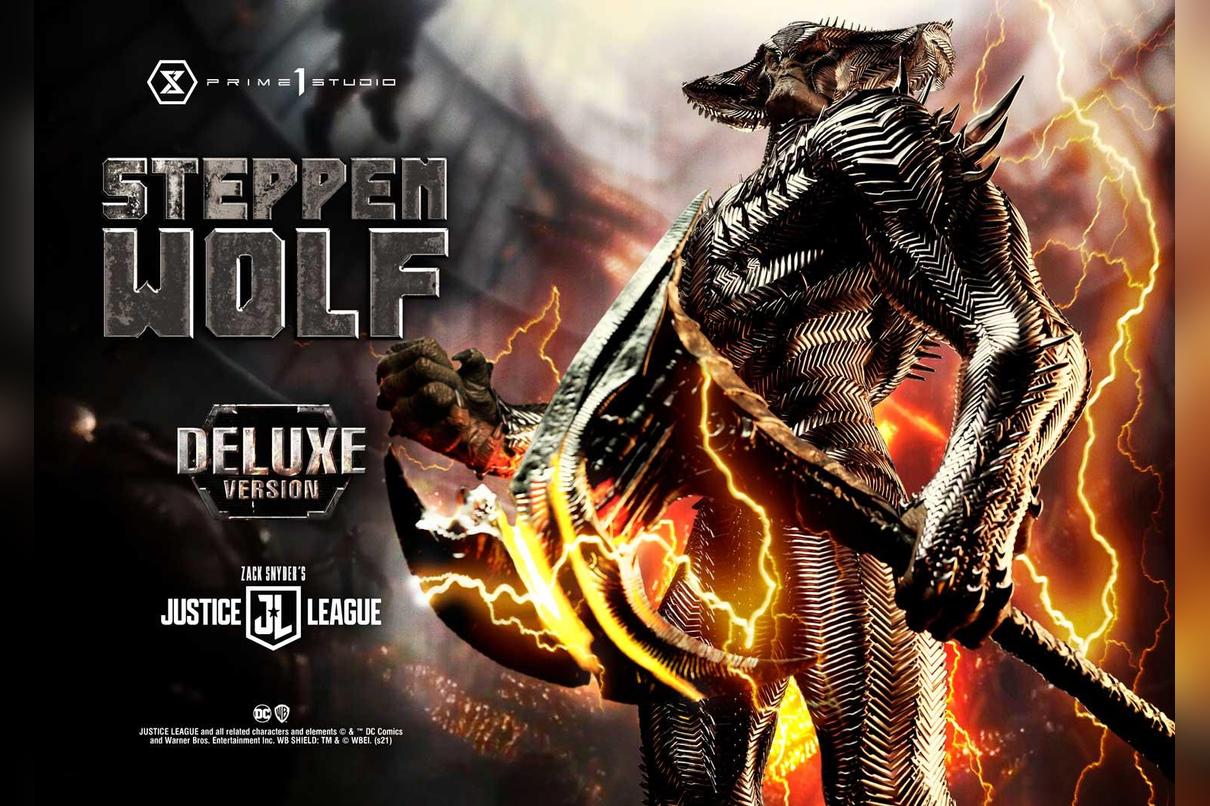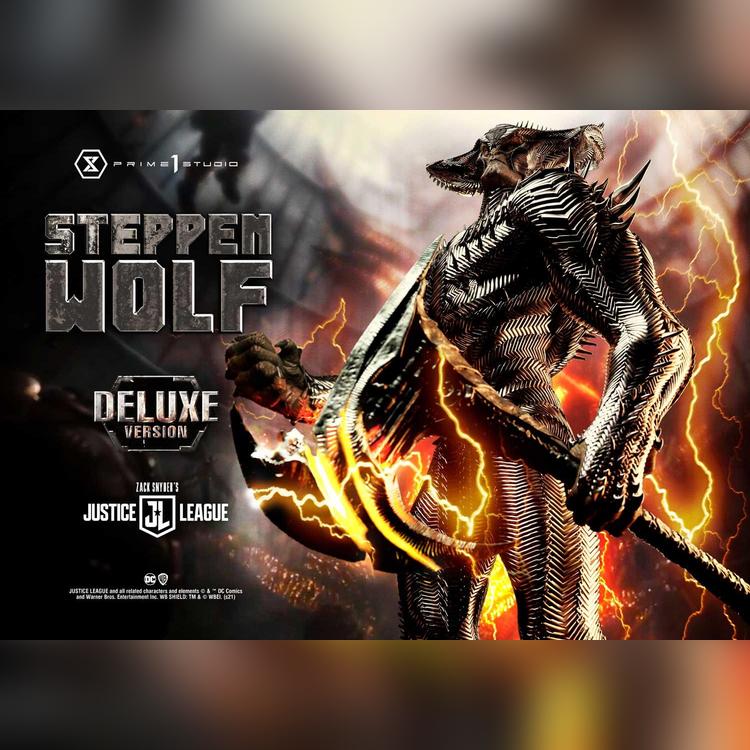 Justice League (Film)
Steppenwolf
Zack Snyder's Justice League
DX Bonus Version
Edition Size: 300
"No protectors here. No Lanterns. No Kryptonian. This world will fall, like all the others."
Prime 1 Studio is proud to offer the General of Apokolips in the Museum Masterline DC Theatrical Series: The 1/3 Scale Steppenwolf from Zack Snyder's Justice League!
2021's Justice League, Zack Snyder's magnum opus for the illustrious DC pantheon, brings us a new version of the story, and with it, a well-deserved overhaul of Steppenwolf! Ready to take on Earth's forces at over 40 inches tall on his scorched-earth base, Steppenwolf sizes up the folly of the resistance.
With the Snyder cut of Justice League, Steppenwolf not only received a fuller backstory complete with pathios and motivation; he also received a gleaming renovation. Sculpting all the intricate detail of this magnificent costume was no easy feat, but Prime 1 Studio was up to the herculean task. Not only that, we made sure to paint this statue in a faithful rendering of the glossiest, shiniest metal paint as to accentuate his new costume from every angle. He may be a bad guy, but he really doesn't have a bad side, so to speak!
And to make Steppenwolf even more menacing, we have equipped his left hand with an Apokoliptan axe imbued with New Gods tech and magic! And in his right hand, Steppenwolf clutches the legendary Mother Box.
Furthermore, the Deluxe Version comes with an additional right-hand with a tightly clenched fist, an additional straight right-arm with clenched fist, and yet another, more sinister version of the Mother Box. Feel free to elaborate on a variety of storytelling display options!
If that's not enough, order the Deluxe Bonus Version and get an additional Bonus right hand holding the mind probe, a living machine that can decipher thoughts and project them as 3-dimensional hologram.
Steppenwolf stands his ground on a scorched Earth base reminiscent of his first landing on Earth, when he fights the Amazons to their deaths. His symbol adorns the front of his base, as Apokoliptan tech wraps around it to show where he is longing to go home.
So what are you waiting for? Bring Steppenwolf home, the NEW Steppenwolf, to your Justice League film statue collection today!
Specifications:
Zack Snyder's Justice League-themed base
Two (2) Swappable Mother Box
One (1) Swappable Straight Right-Arm with clenched fist
One (1) Swappable Bend Right-Arm with clenched fist or holding the Mother Box
One (1) Swappable Bonus Right Hand holding mind probe [BONUS PART]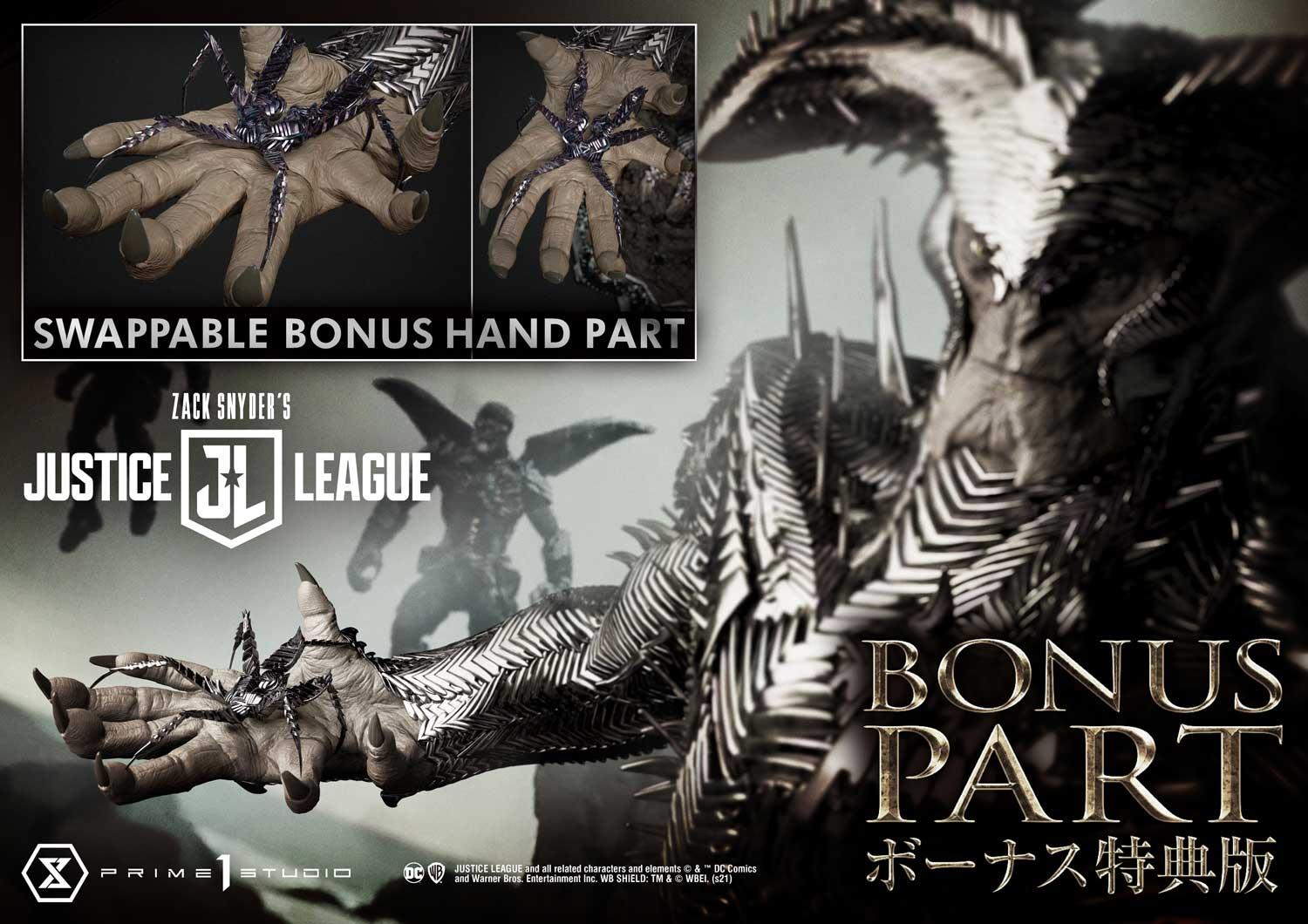 Notice:
Prototype samples shown.
Product details could be subjected to change without further notice.
Please note the final product specifications may differ because each product is Handmade.
Since the product is still in the development stage, the Size (up to 10%) & Weight (up to 10kg) may be changed during the production stage.
JUSTICE LEAGUE and all related characters and elements © & ™ DC Comics and Warner Bros. Entertainment Inc. WB SHIELD: TM & © WBEI. (s21)
DETAILS
Product Size Approx.

H:101.7cm W:52cm D:54cm

Product Weight
Approx.

35 kg

Materials

Polystone and other materials

JAN

4580708034638