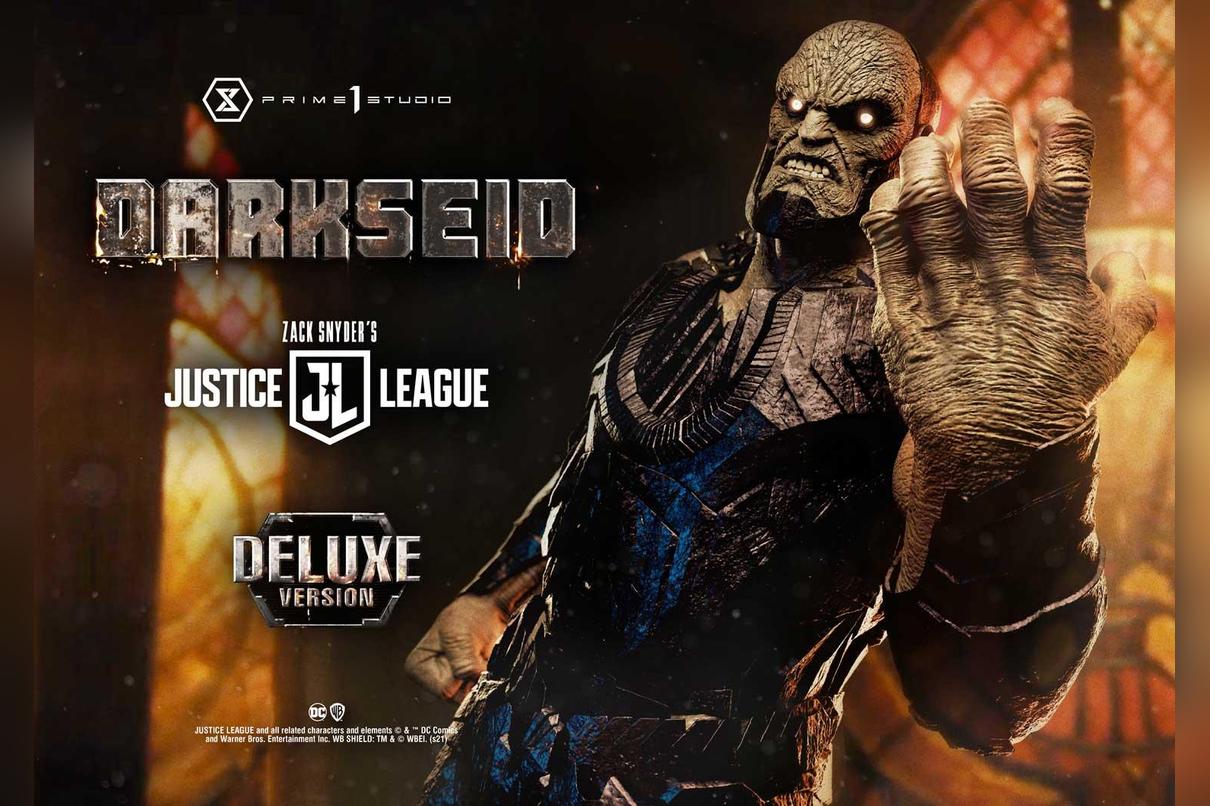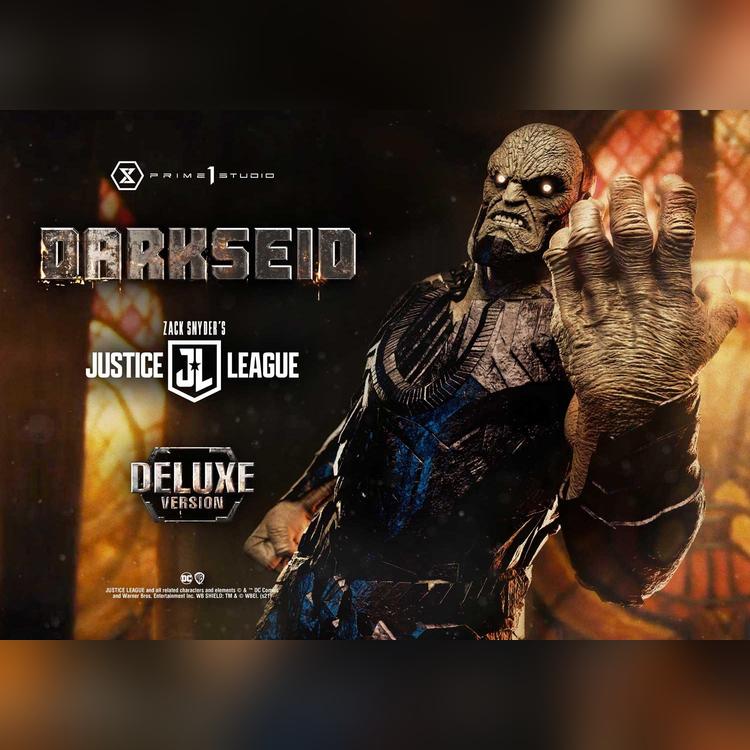 Justice League (Film)
Darkseid
Zack Snyder's Justice League
DX Bonus Version
Edition Size: 800
"I have turned worlds to dust...ALL of existence shall be mine!" – Darkseid
Prime 1 Studio is proud to finally present Death personified in the Museum Masterline DC Theatrical Series: The 1/3 Scale Darkseid from Zack Snyder's Justice League!
2021's Justice League, Zack Snyder's magnum opus for the illustrious DC pantheon, brings us a new version of the story, and with it the immortal Lord of Apokolips! Standing defiantly at over 41 inches on his scorched-earth base, Darkseid is about to show Earth the folly of their resistance.
Prime 1 Studio has labored diligently to present the New God Uxas, as he's also known, in his most terrifying best. Darkseid is one of the most powerful beings in the whole DC Multiverse, and our experienced sculptors attempted to capture that ominous, superhuman energy through his posture, attitude and stance. Our talented den of artists studied frame after frame of the Snydercut film to imbue our Darkseid statue with the proper invulnerable texturing of his skin, the layered intricacies of his clothing that features his Omega symbol, and the menacing proportions of his size. Our skillful painters made sure to give our Darkseid statue depth and life by applying layer upon layer of the most accurate basecoat, dry brushing, dark washing, and multiple finishes to complete his awe-inspiring presence. His Apokoliptan armor painted in a dark metallic hue to reflect the darkness that envelops all who lay eyes upon him.
As if he weren't intimidating enough, Prime 1 Studio's wizards gave the Darkseid DX Version two (2) swappable heads featuring LED-Illuminated eyes (activated by a hidden switch). If you thought Darkseid was mad before, his swappable head features a positively enraged expression that will make anyone quake in their superhero boots!
That's not all! This Darkseid Deluxe Version is completely worth a buy with two (2) swappable right arms, and two (2) swappable left arms. Our clever engineers were able to use the same attachment points at his shoulders to allow Darkseid multiple moods as portrayed by his different arm positions. You can change his attitude from pensive thinking to outright rage!
To complete this masterwork, Prime 1 Studio has given the Dark God a base befitting his godly stature: We've recreated the ground that crumbled at his feet upon his arrival, with molten earth, and realistic rock texturing surrounding it. And adorning his pedestal, a fitting centerpiece - his Omega symbol - once more, signifying that Darkseid is, and will always be, The End!
Finally, as supplies last, the Darkseid Deluxe Bonus Version comes with the most amazing swappable, LED-illuminated head of all: Darkseid with Flaming Eyes! Either Darkseid is about to fire his devastatingly fatal Omega Beams in a hero's direction, or he has just obliterated someone. Either way, it spells bad news for whoever it is!
The addition of Darkseid to the Justice League film was a resounding fan triumph! So if you are a true fan, add the Lord of Apokolips to your Justice League statue collection today!
Specifications:
Three (3) Swappable Heads with LED Illuminated Eyes
Two (2) Swappable Left Arms
Two (2) Swappable Right Arms
One (1) Zack Snyder's Justice League-themed base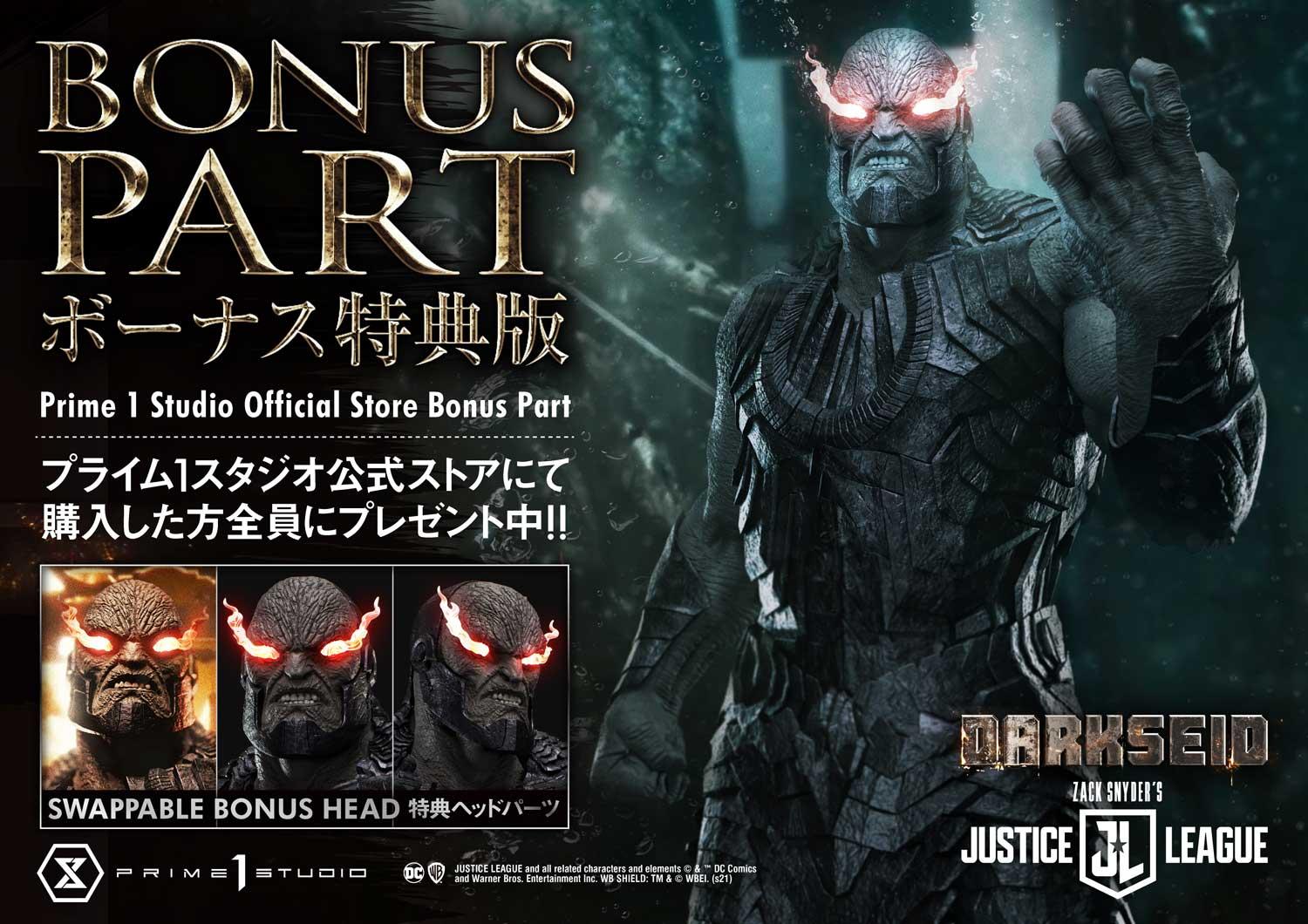 Notice:
Prototype samples shown.
Product details could be subjected to change without further notice.
Please note the final product specifications may differ because each product is Handmade.
Since the product is still in the development stage, the Size (up to 10%) & Weight (up to 10kg) may be changed during the production stage.
JUSTICE LEAGUE and all related characters and elements © & ™ DC Comics and Warner Bros. Entertainment Inc. WB SHIELD: TM & © WBEI. (s21)
DETAILS
Product Size Approx.

H:105cm W:77.6cm D:52.6cm

Product Weight
Approx.

36.46 kg

Materials

Polystone and other materials

JAN

4580708032511
RELATED PRODUCTS