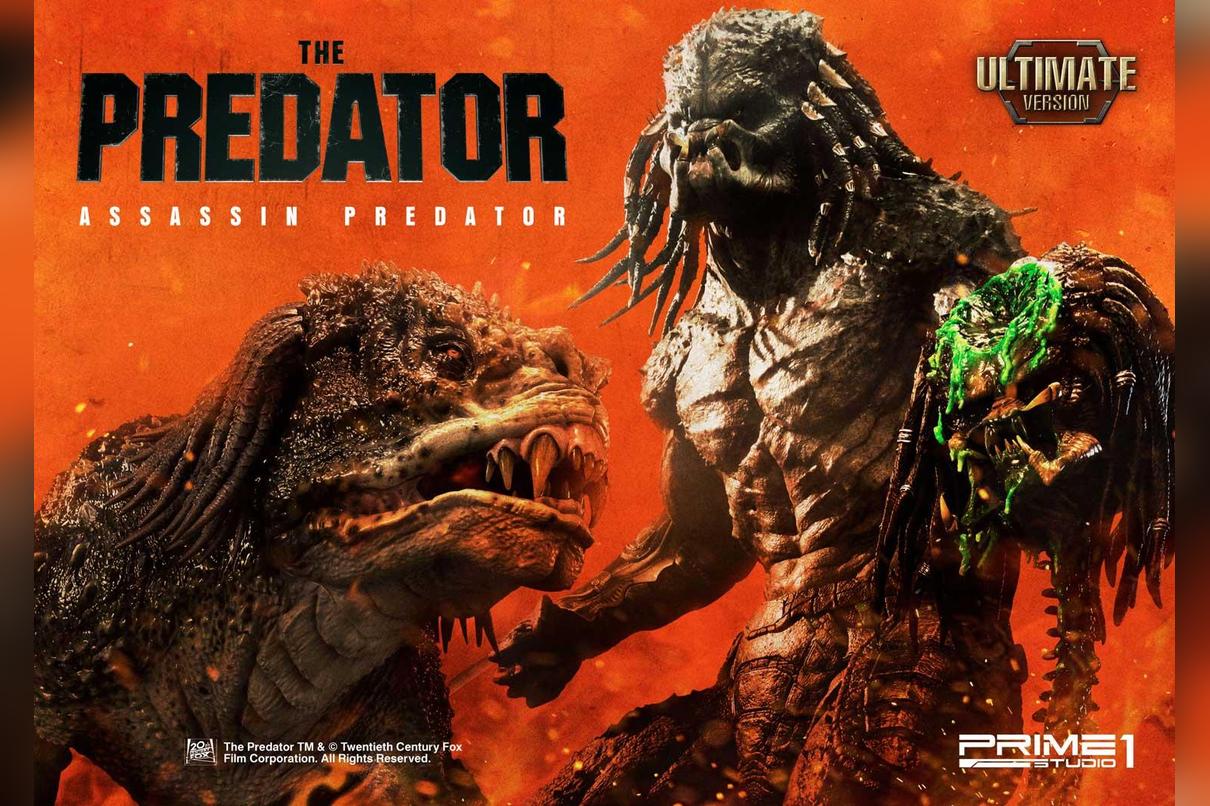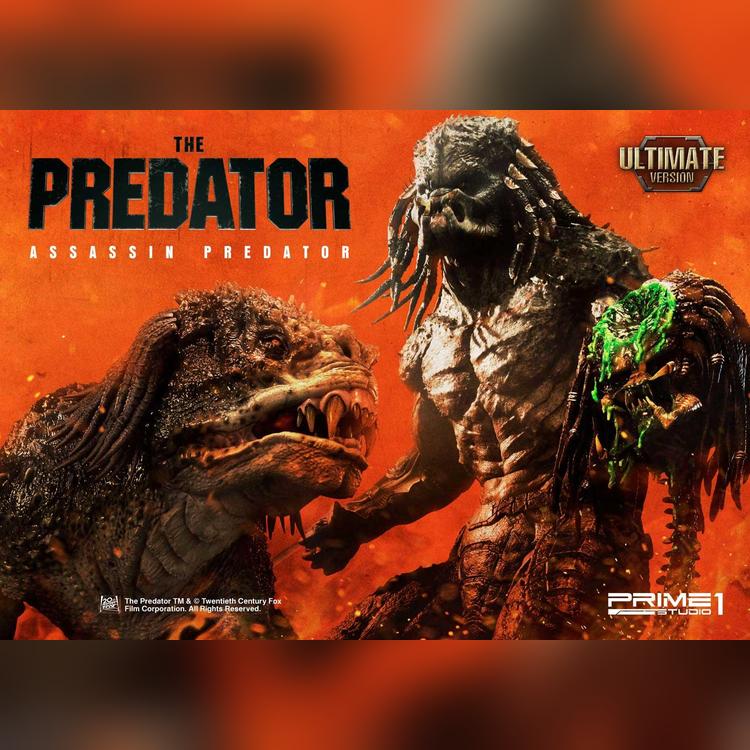 The Predator (Film)
Assassin Predator

Ultimate Version
Edition Size: 100
Important Notice
When an order for this product has been canceled by another customer, you may be selected from the Waitlist.
If your Waitlist order is selected, you will have the opportunity to order the product through the notification email or from MyPage. The availability period to order is limited. Please note if the order is not confirmed within this period, the order will be canceled automatically.
Prime 1 Studio is proud to present the 1/4 scale PMTPR-02UT: Assassin Predator Ultimate Version from The Predator (2018 Film).
From Shane Black, the Director of Iron Man 3, comes the high-octane action thriller that takes the original 80's cult classic to the next level. Predators have been genetically evolving themselves to be stronger, smarter and more lethal than ever before. The Assassin Predator, also known as the Upgraded Predator or the Ultimate Predator is a genetically modified Predator and arch-nemesis of the Fugitive Predator. He is taller, faster, and stronger than a normal Predator and he could manipulate his body to give him a tough armored exterior. He also does not need a mask to have thermal vision.
The base is inspired by the inside of Predator spacecraft and has a built-in LED light-up function. The Assassin Predator is made with a great precision and attention to details and measures approximately 36.5 inches tall.
This Ultimate Version comes with two interchangeable portraits. You can enjoy displaying both portraits at the same time as we have also added the Head Stand for the second Head Part. It also includes two interchangeable hand parts – the normal one and the hand holding Fugitive Predator's head. This version also includes a Predator Hound Statue!
This is the ultimate a must have piece for all Predator fans!
Specifications:
One (1) designed base with the LED Light-up function
One (1) Head Stand
One (1) Predator Hound Statue
Two (2) interchangeable Portraits (Open Mouth・Closed Mouth)
Two (2) interchangeable Hand Parts (Normal・Holding Fugitive Predator Head)
Notice:
Prototype samples shown.
Product details could be subjected to change without further notice.
Please note the final product specifications may differ because each product is Handmade.
Since the product is still in the development stage, the Size (up to 10%) & Weight (up to 10kg) may be changed during the production stage.
The Predator TM & © 2019 Twentieth Century Fox Film Corportation. All Right Reserved.
DETAILS
Product Size Approx.

H:92.9cm W:59.5cm D:43.6cm
H:92.9cm W:59.5cm D:47cm(Holding Fugitive Predator Head)
H:34.3cm W:26.8cm D:27.7cm(Head Stand)
H:45.5cm W:43.7cm D:75cm(Predator Hound)

Product Weight
Approx.

47.6kg

Materials

Polystone and other materials

JAN

4582535940939
RELATED PRODUCTS