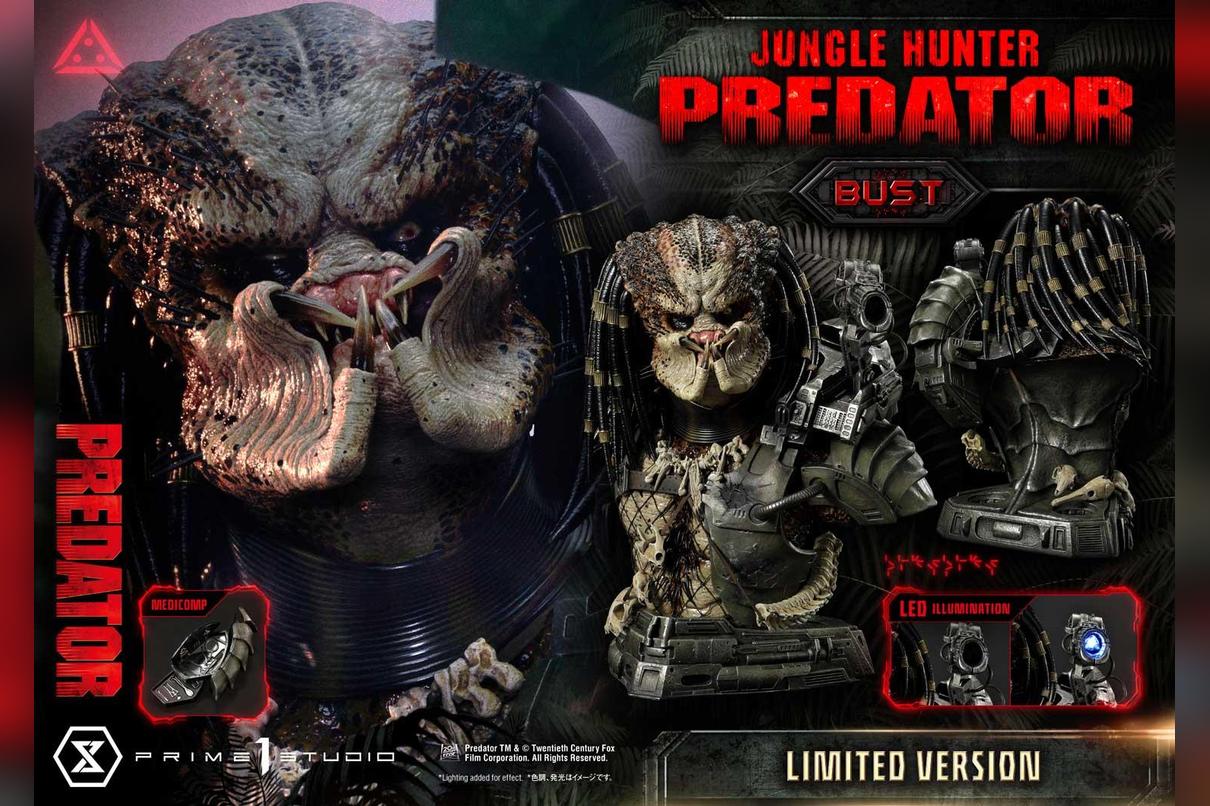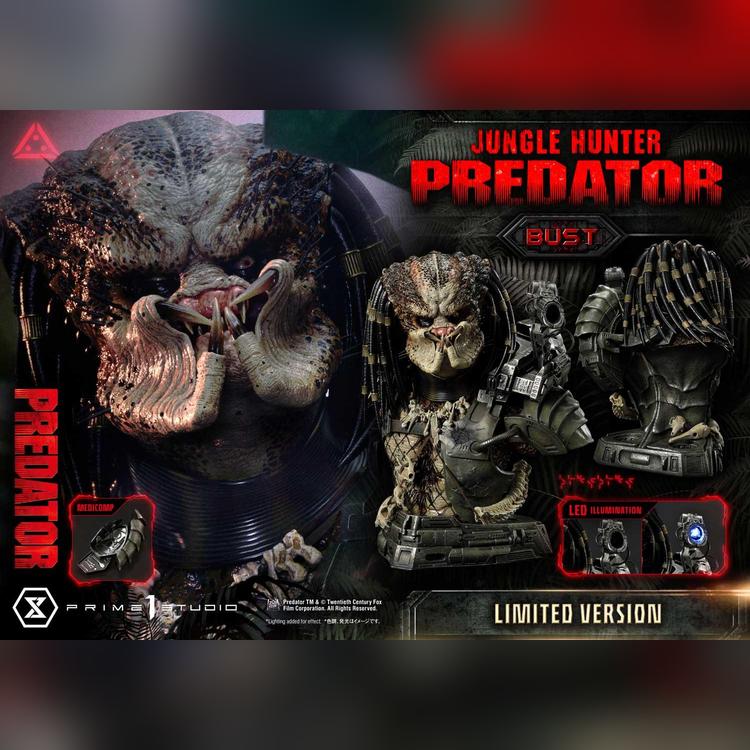 Predator (Film)
Jungle Hunter Predator

Limited Version
Edition Size: 500
Important Notice
When an order for this product has been canceled by another customer, you may be selected from the Waitlist.
If your Waitlist order is selected, you will have the opportunity to order the product through the notification email or from MyPage. The availability period to order is limited. Please note if the order is not confirmed within this period, the order will be canceled automatically.
"There's something out there waiting for us, and it ain't no man. We're all gonna die." – Billy
Prime 1 Studio is excited to present an amazing supplement to a previous fan-favorite statue, and an incredible product on its own: the 1/3 scale PBPR-04LM: Jungle Hunter Predator Bust, Limited Version from Predator (1987)!
Poised to be attractive to ardent Predator fans who bought the full-sized MMPR-01 Jungle Hunter Predator Statue, the Jungle Hunter Predator Bust, Limited Version is the Bust everyone has been demanding!
Prime 1 Studio artisans have crafted this bust with the same precision and attention to detail that they devoted to the full statue.
We have outfitted the Jungle Hunter Predator Bust, Limited Version with the look that everyone has been clamoring for: a closed-mouthed, serious Predator! This head will give your Jungle Predator Statue that cunning, analytical look that Predators are capable of...and in fact, make them more frightening! Furthermore, we have equipped this bust with an LED Illuminated Plasma Cannon, so that you can proudly display this beast as it is ready to lay waste to everyone around it.
As a special treat, we have added a MediKit, as shown in the film! Stored on his back, this Medicomp can be opened so that you can see the instruments the Jungle Hunter Predator used after he was badly wounded in one of the MOST badass scenes in the movie: the jungle-clearing scene! Most importantly, this Limited Version is only available exclusively from the Prime 1 Studio Website!
Any discerning connoisseur of the Predator franchise will immediately recognize these busts as an instant legendary classic. So don't wait on getting the Jungle Hunter Predator Bust, Limited Version...his self-destruct sequence is counting down! 3...2...1...
Specifications:
Closed Mouth Head
Head Compatible with MMPR-01/01DX/01DXS products
LED-Illuminated Plasma Cannon
Workable Medicomp with Opening Lid and Tray
Fully-detailed Display Stand base
Notice:
Prototype samples shown.
Product details could be subjected to change without further notice.
Please note the final product specifications may differ because each product is Handmade.
Since the product is still in the development stage, the Size (up to 10%) & Weight (up to 10kg) may be changed during the production stage.
PREDATOR TM & © TWENTIETH CENTURY FOX FILM CORPORATION. ALL RIGHTS RESERVED.
DETAILS
Product Size Approx.

H:37cm W:27cm D:32cm

Product Weight
Approx.

9.7 kg

Materials

Polystone and other materials

JAN

4580708037127