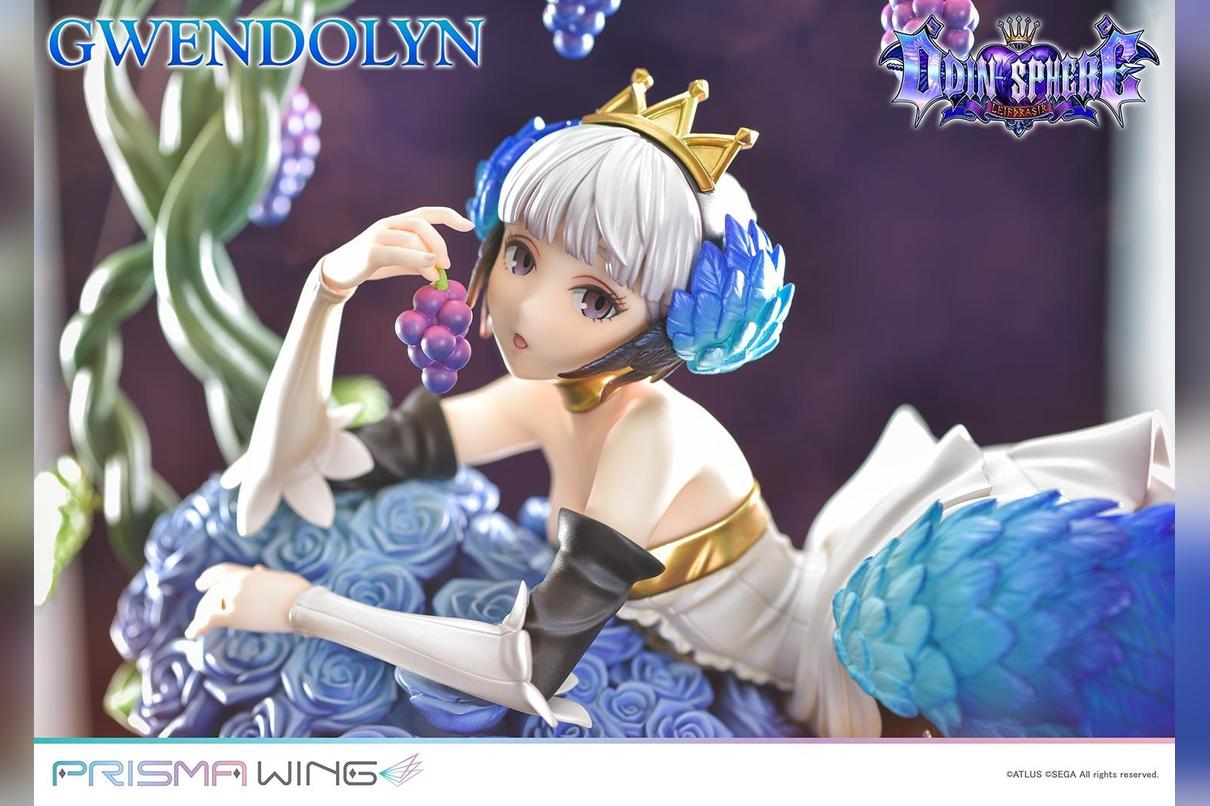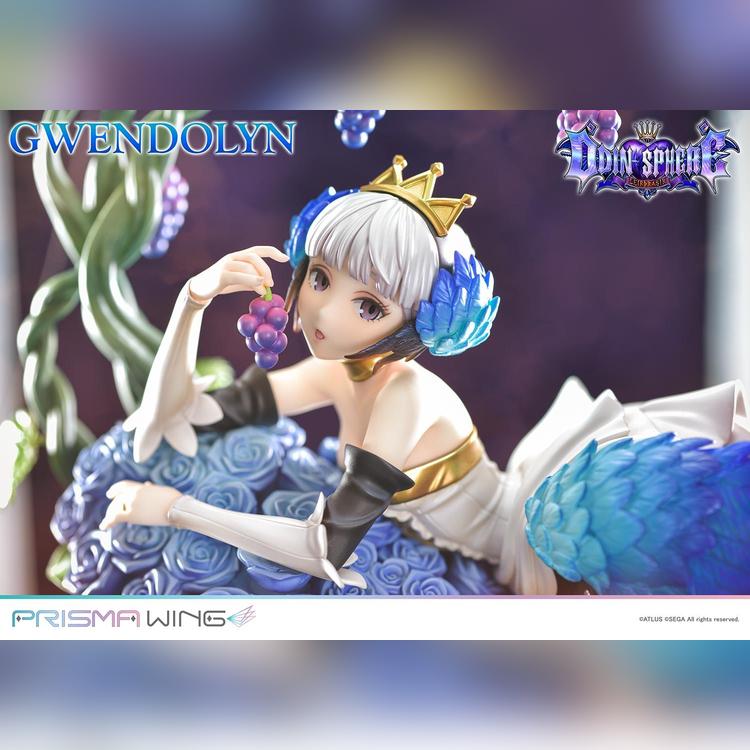 Odin Sphere Leifthrasir
Gwendolyn

Bonus Version
Limited Edition
Aug. 2023 - Oct. 2023
Odin Sphere Leifthrasir is the ultimate 2D action RPG created by the powerful tag team of Atlus and Vanillaware. From the masterpiece that still captivates its fanbase today, we present to you one of the main characters, Gwendolyn!
This piece by Prisma Wing displays the Valkyrie in a restful state, giving her wings a break. The way she dangles the grapes with her apathetic gaze is simply enchanting. Her eyes are beautifully imprinted on the translucent skin that only PVC can provide.
The gradation and delicate detailing from her waist to the tips of her wings also create a relaxed atmosphere. She looks as if she's enjoying a short break from the heat of battle. And essential to this scene are the beautiful plants and flowers that grow in the land of Erion. Hanging grape vines, blooming roses, and giant leaves with dew drops trailing down. Together with the graceful form of the Valkyrie, the composition flows seamlessly together.
In addition, this bonus edition includes a swappable left-hand part with the Ring Titrel, only available for purchases on the Prime 1 Studio official online store!
Specifications:
Swappable left-hand part with the Ring Titrel [Prime 1 Studio Online Exclusive]
PVC figure base included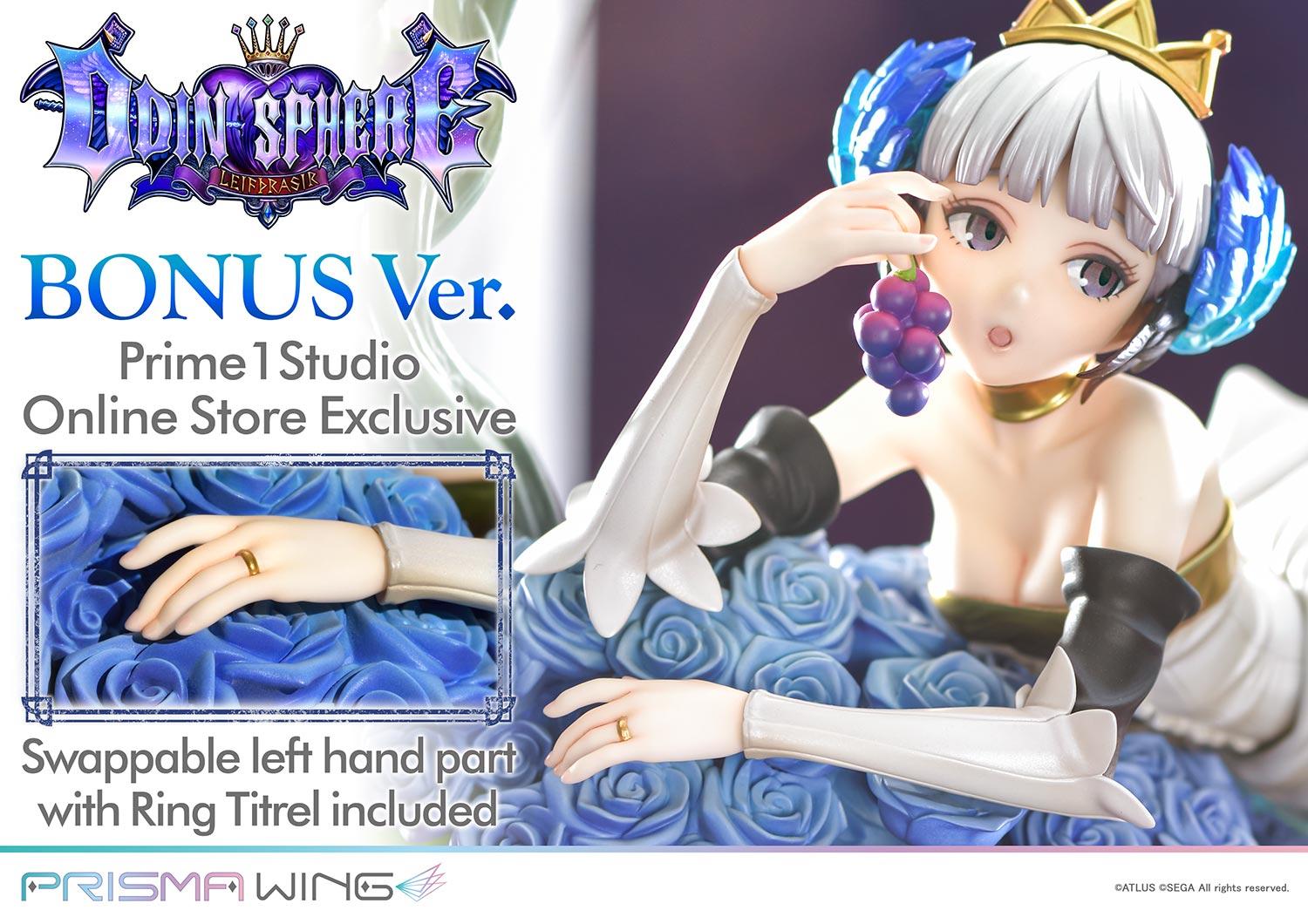 Notice:
Prototype samples shown.
Product details could be subject to change without further notice.
Please note the final product specifications may differ because each product is Handmade.
Since the product is still in the development stage, the Size (up to 10%) & Weight (up to 10kg) may be changed during the production stage.
©ATLUS ©SEGA All rights reserved
DETAILS
| | |
| --- | --- |
| Product Size Approx. | H:24cm |
| Materials | PVC/ABS and other materials |
| JAN | 4580708043456 |