SCULPT UPDATE - PMDHAL-02/02DX/02DXS WARRIOR ALIEN (ALIENS)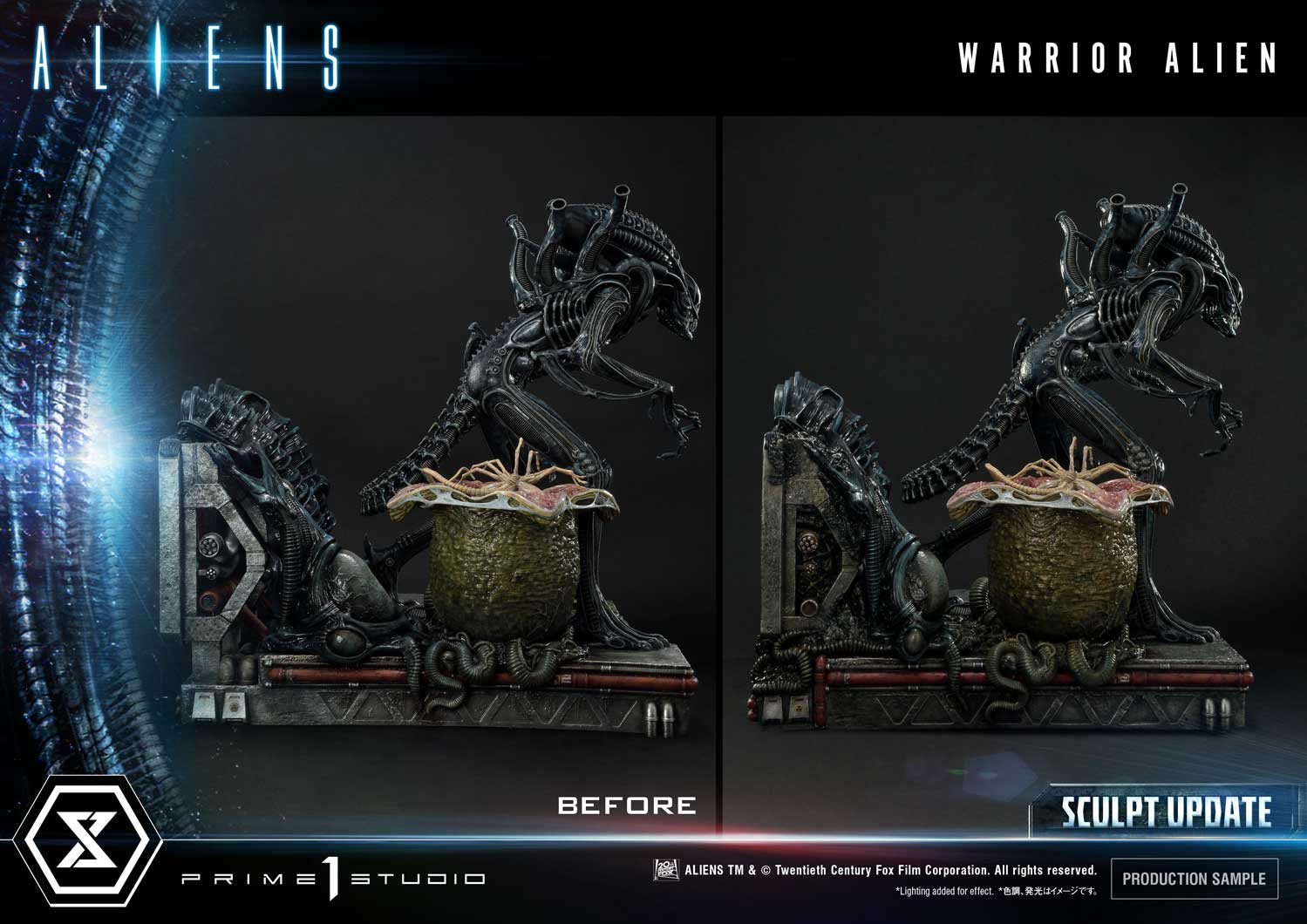 A quick update for all of our Alien franchise fans:
Our PMDHAL-02/02DX/02DXS: Warrior Alien statue will now come with a shallower, more detailed base!
As you'll see in these Before and After photos, we re-sculpted the base to feature more detail and to take up a smaller footprint for ease of displaying.
Take a look at the Production Sample pictures, and you'll see the base embellishments are concentrated closer together, the acid burns in the steel grating are more film-accurate, and we added creepy Xenomorph resin all throughout the back of the base, among other things.
For everyone waiting for the Warrior Alien, we thank you for your continued patience as Prime 1 Studio works to make this statue the very best version of itself!