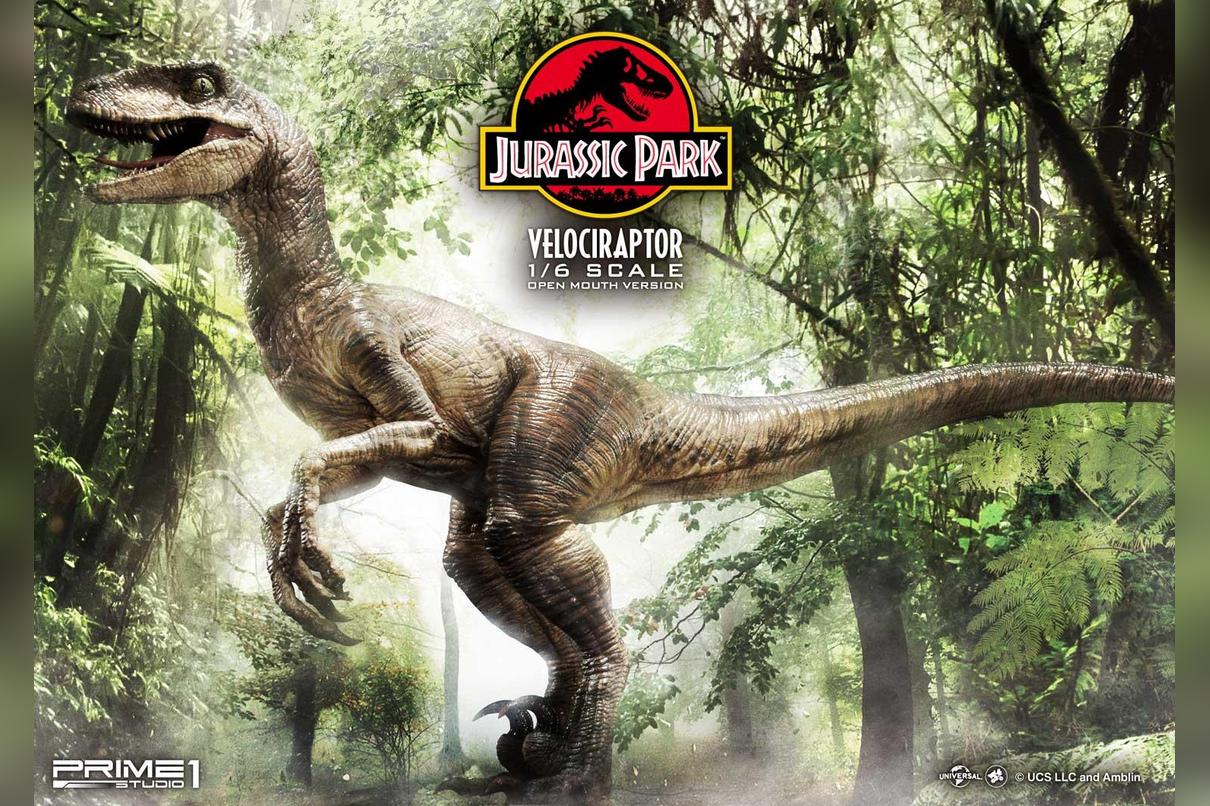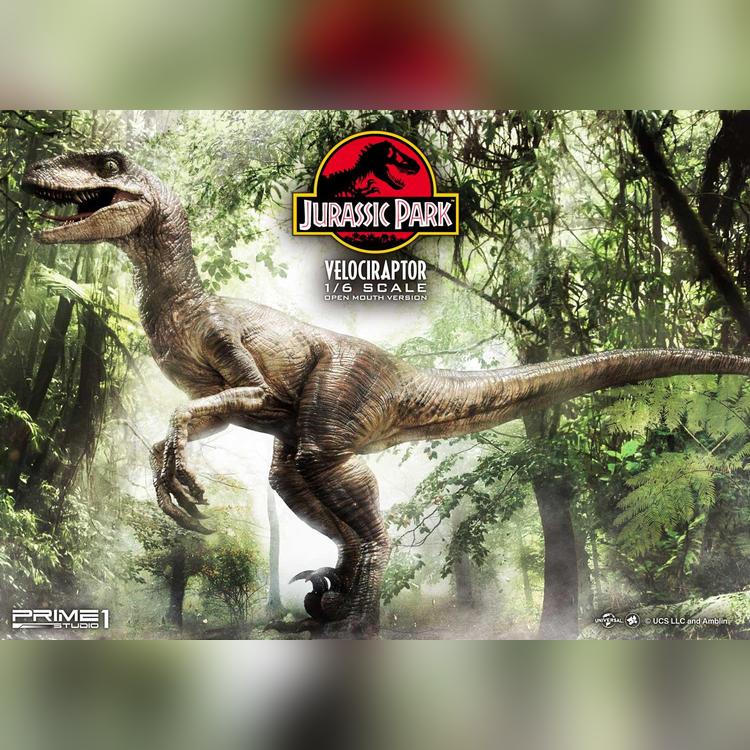 Jurassic Park (Film)
Velociraptor
Open mouth
Bonus Version
Edition Size: 250
Important Notice
When an order for this product has been canceled by another customer, you may be selected from the Waitlist.
If your Waitlist order is selected, you will have the opportunity to order the product through the notification email or from MyPage. The availability period to order is limited. Please note if the order is not confirmed within this period, the order will be canceled automatically.
"The point is, you are alive when they start to eat you. So try and show a little respect." - Dr. Alan Grant
Prime 1 Studio is proud to present the 1/6 Scale LMCJP-03S: Velociraptor from Jurassic Park.
Velociraptor is one of the most popular dinosaurs in the Jurassic Park movie media. They are often seen hunting in packs. Velociraptors are portrayed as being highly intelligent and capable of setting traps and communicating with other pack members. This is the reason the main paleontologist of the franchise, Dr. Alan Grant, is very interested in the them.
Since its appearance in the first film, it has become a symbol of Jurassic Park and has appeared in all the films and games so far.
This is a must-have piece for all Jurassic Park franchises fans.
Specifications:
One (1) designed theme base
Velociraptor Special Signboard (Available only from Prime 1 Website Exclusive)
Limited quantity available
Notice:
Prototype samples shown.
Product details could be subjected to change without further notice.
Please note the final product specifications may differ because each product is Handmade.
Since the product is still in the development stage, the Size (up to 10%) & Weight (up to 10kg) may be changed during the production stage.

*Region Exclusive
© Universal City Studios LLC and Amblin Entertainment, Inc. All Rights Reserved.
DETAILS
Product Size Approx.

H:41cm W:60.5cm D:34.9cm Max width:65.1cm
H:20cm W:11.6cm D:7.8cm (Signboard Stand)

Package Weight
Approx.

10.2kg

Materials

Polystone

JAN

4562471901829
RELATED PRODUCTS