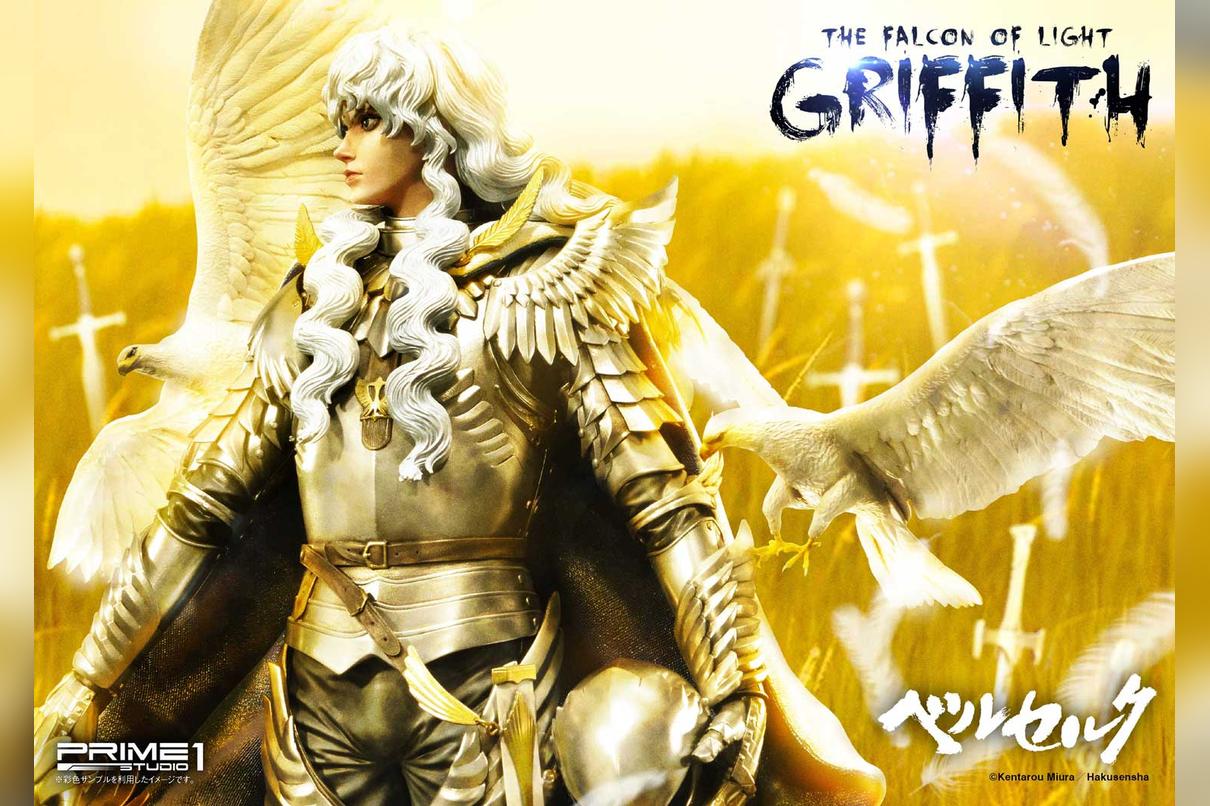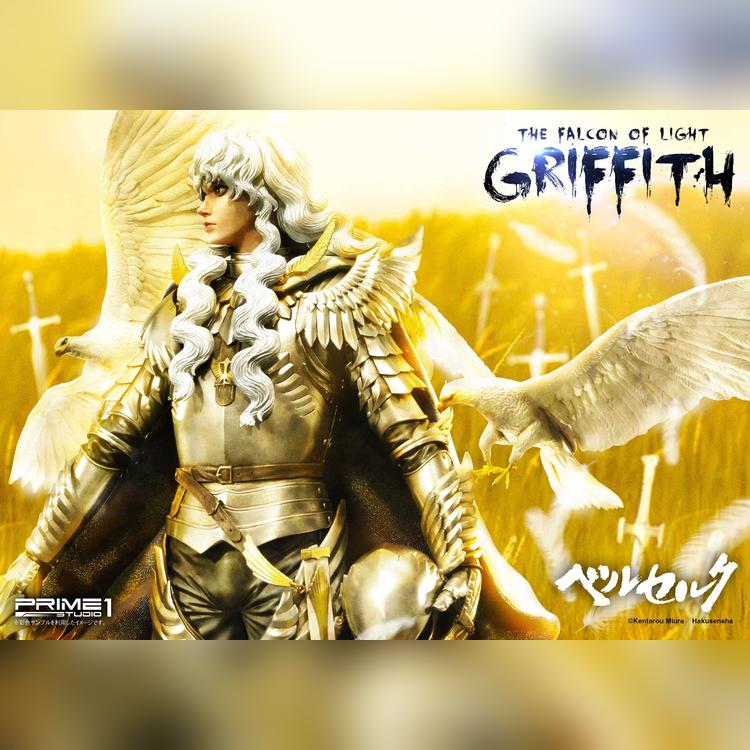 Berserk
Griffith, The Falcon of Light

EX Version
Edition Size: 400
Important Notice
When an order for this product has been canceled by another customer, you may be selected from the Waitlist.
If your Waitlist order is selected, you will have the opportunity to order the product through the notification email or from MyPage. The availability period to order is limited. Please note if the order is not confirmed within this period, the order will be canceled automatically.
"I feel no responsibility to comrades who've lost lives under my command. Because they chose to fight in each battle... Just as I chose this. But if there is something that... I can do for them. Something I can do for the dead... Then it is to win! I must keep winning to attain my dream. The same one they clung to, and risked their lives for!!! To realize my dream, I will perch on top of their corpses... It is a blood-smeared dream, after all. I don't regret or feel guilty about it... But to risk thousands of lives while never getting myself dirty. It's not a dream that can be so easily realized!"
Prime 1 Studio is proud to present UPMBR-05: Griffith, The Falcon of Light from Berserk (Manga). Griffith is the main antagonist of Berserk. He is the founder and leader of the mercenary army known as the Band of the Hawk. As a mercenary, Griffith fought in the Hundred Year War and restored peace to the wartorn Kingdom of Midland and was once a close friend and ally of Guts. After being tortured, however, he used the eclipse to sacrifice his entire army and later was reborn as Femto, the fifth and newest member of the God Hand. This Ultimate Premium Masterline Berserk series brings to life the popular Japanese dark fantasy comics/manga and crafted with attention to details and true to the original design of the character. The Falcon of Light statue stands at an impressive 27 inches tall with a key visual that everyone who knows Berserk will remember this scene. This is the ultimate piece for all Berserk fans.
Specifications:
Cape can be removable
One (1) Beherit with stand (In Exclusive version only)
One (1) interchangeable left-hand fist (Available only in Prime 1 Store)
Notice:
Prototype samples shown.
Product details could be subject to change without further notice.
Please note the final product specifications may differ because each product is Handmade.
Since the product is still in the development stage, the Size (up to 10%) & Weight (up to 10kg) may be changed during the production stage.
© 三浦建太郎(スタジオ我画)/白泉社
DETAILS
Product Size Approx.

H:69.6cm W:56.4cm D:43.8cm

Product Weight
Approx.

14.9kg

Materials

Polystone

JAN

4562471905872
RELATED PRODUCTS