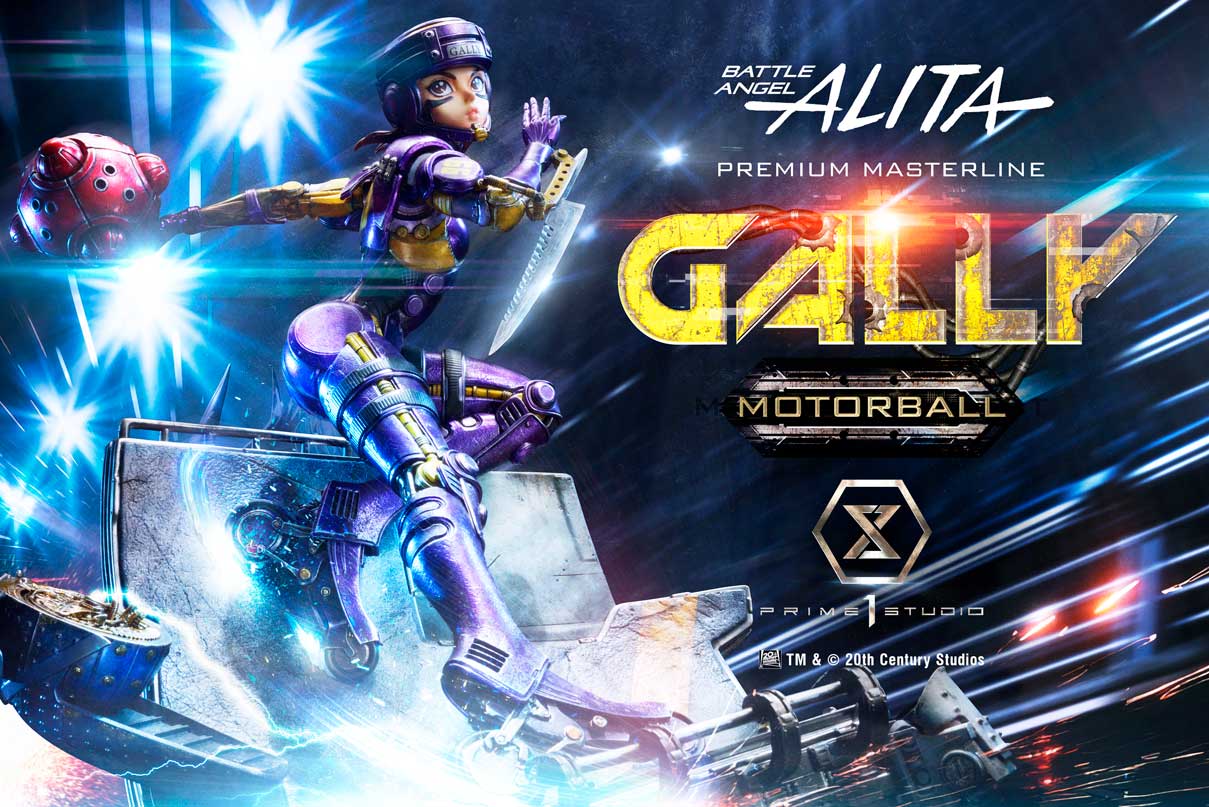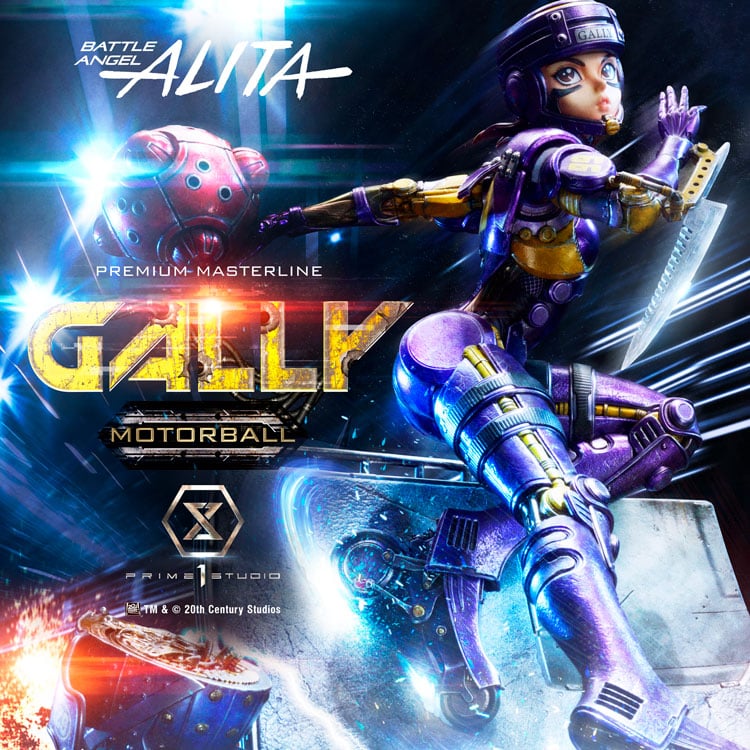 Battle Angel Alita
Gally Motorball

Bonus Version
Limited edition 500
Arrival Date:Sep. 2024 - Dec. 2024
"I always do my best in a fight -- always! It's that simple!"
Prime 1 Studio is thrilled to present to you the next entry in our Premium Masterline Series, the 1:4 Scale PMABA-06S Gally Motorball Bonus Version from the critically acclaimed cyberpunk manga series Battle Angel Alita/Gunnm.
As you may know from our previous Alita releases, Prime 1 Studio has been more than pleased to bring you breathtaking statues from this beloved Japanese post-apocalyptic cyberpunk super series. Once again, we would like to take you back into the treacherous world of Scrap Iron City. This time around, we bring you right into the heart of a trail-blazing Motorball race with our favorite female cyborg, Gally – also known as Alita in the West.
Our talented artists and sculptors have gathered to bring this beautiful statue of Gally to life as she races to the finish line during a Motorball race – a spectacular sport created to relieve the tension and despair that exists between the dwellers of the Scrapyard. With a hyperviolent cross between gladiatorial combat and high-speed skating, Gally's skills are put to the test, as the tiniest mistake could mean death.
At 19 inches tall, Gally strikes a dynamic pose as she takes a sharp turn on the racetrack. Her armored body shines a rich purple with yellow accents, showing her number 99. With her helmet tightly secured, she dashes forward holding the 40kg motorball in her left hand, and her trusted Damascus blade mounted on her right forearm. You also get to swap out the left hand if you wish to display Gally dual-wielding the Damascus blades.
When you order this Bonus Version from our official store or any authorized distributor, you will receive an additional head part: a portrait of Gally with her beautiful hair flowing against the wind!
While getting an actual ticket to see a Motorball racing event in the Western District may be hard – how about bringing the race into your own home? Expand your Alita collection today and pre-order the Premium Masterline PMABA-06S Gally Motorball!
Specifications:
Motorball-Stadium Themed Base
Two Swappable Left-Hand Parts (Motorball & Damascus Blade)
One Additional Head Part [BONUS PART]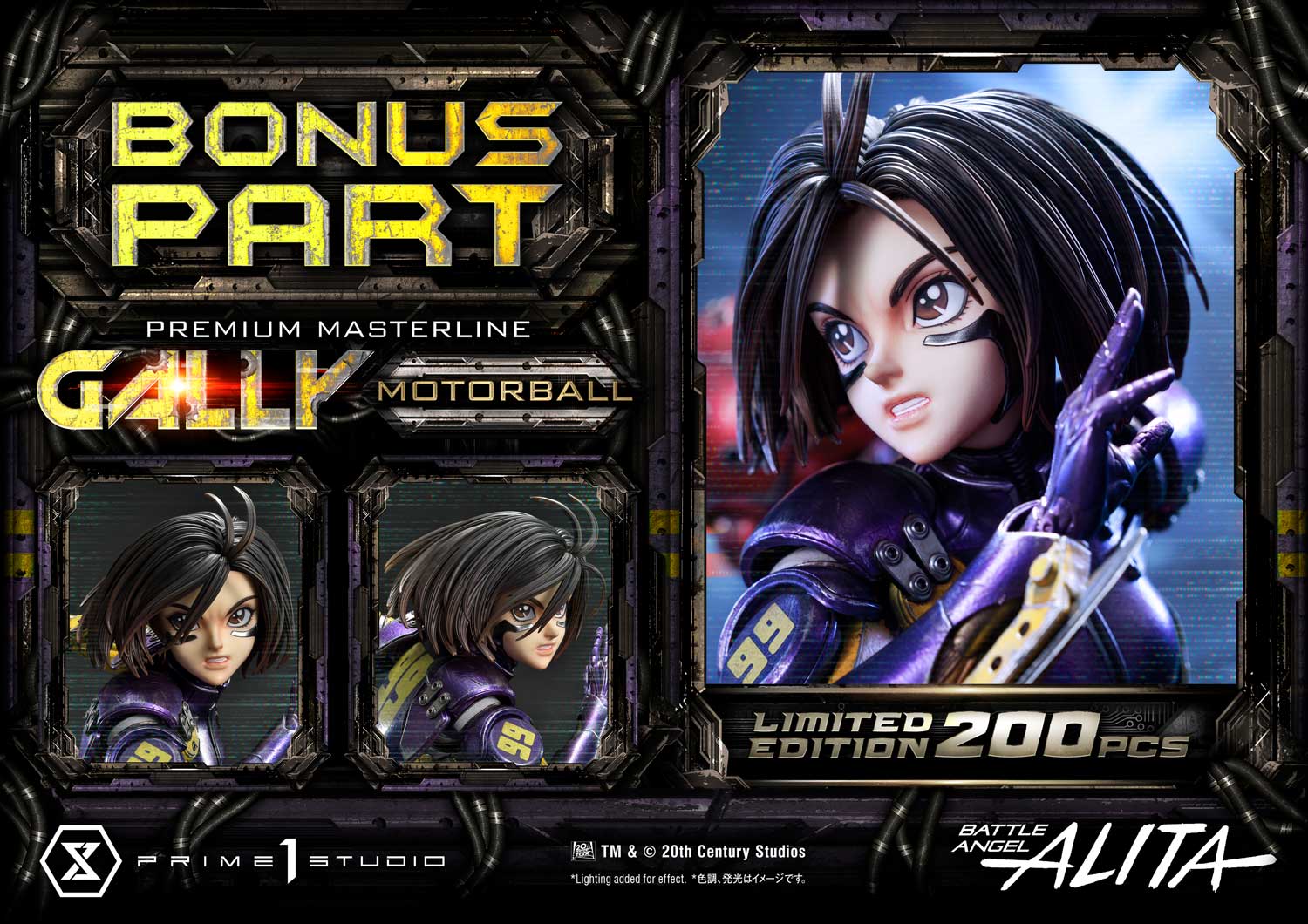 Notice:
Prototype samples shown.
Product details could be subject to change without further notice.
Please note the final product specifications may differ because each product is Handmade.
Since the product is still in the development stage, the Size (up to 10%) & Weight (up to 10kg) may be changed during the production stage.
TM & © 20th Century Studios
DETAILS
Product Size Approx.

H:47cm W:37cm D:29cm

Package Weight
Approx.

about 8.2 kg

Materials

Polystone and other materials

JAN

4580708047164