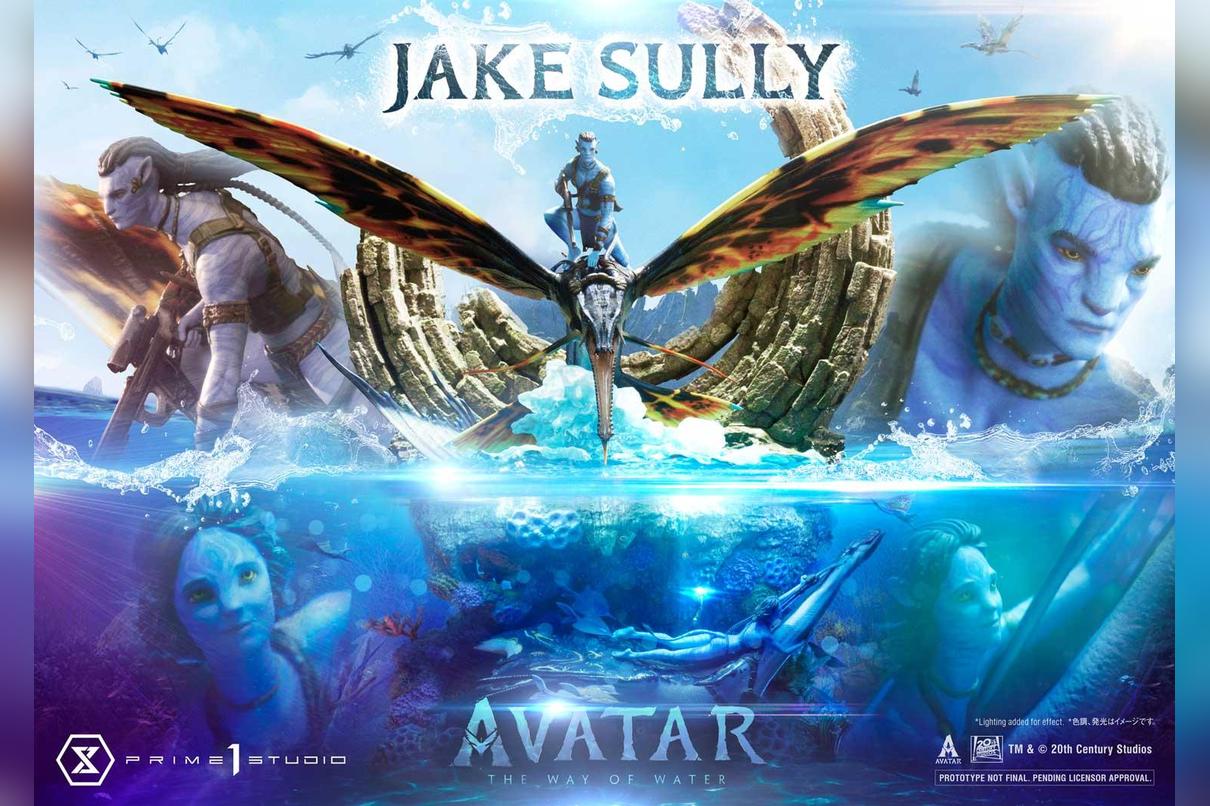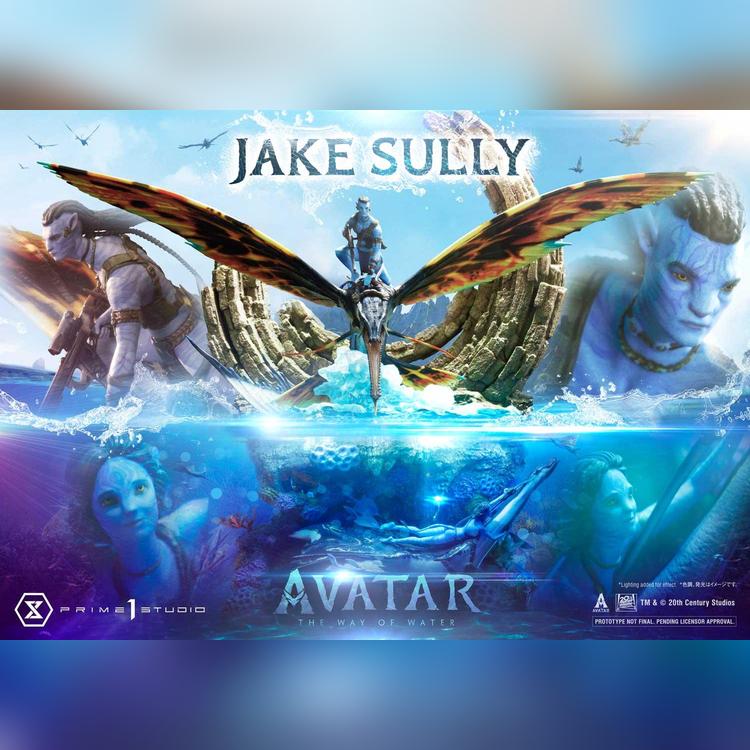 Avatar:The Way of Water
Jake Sully

Bonus Version
Edition Size: TBA
May. 2024 - Aug. 2024
"A father protects. It's what gives him meaning"
Prime 1 Studio is absolutely thrilled and excited to present you with the next addition to our Ultimate Diorama Masterline Series: UDMAVTR-01S Jake Sully BONUS VERSION from Avatar: The Way of the Water.
It comes as no surprise that Prime 1 Studio has chosen the most anticipated motion picture of all time as inspiration for our 10th-anniversary centerpiece. Our production artists have once again outdone themselves in bringing the highly detailed world of Pandora's ocean environment to life. Jake & Neytiri are now parents and take on their biggest challenge yet to keep their family together and safe. James Cameron has transported us yet once again back to the breathtaking, rich, and vibrant world of Pandora, everso rich with texture and contrasting landscapes and magical creatures.
For Prime 1 Studio artists, it required the highest level of technical experience and expertise. Bringing Avatar's diverse world and its heroes together in a way that communicates the same visual experience audience has inside the theatre was quite the challenge, but as we strive for the utmost best, we continue to push boundaries and offer our most exceptionally detailed pieces yet.
Floating arched rocky mountains at his back, Jaky Sully rides his majestic skimwing as they soaring over the bluest of ocean surfaces, its powerful tail creating ripples through the water.. Armed with his rifle, he is determined to protect his family and take on any enemies he may face. Their children happily swim down below with their beautiful Ilu, gliding across through a landscape of vibrant corals and luminescent rays all around the base, faithfully replicated. LED technology also allows you to replicate the refractions of the light through the water, creating an even more immersive experience when admiring your statue.
When you order the bonus version, we have included a movie logo plate that you can use and display at the base of the statue.
This diorama is the product of ten years of being in the industry, culminating years of technical expertise and imagination, providing the most mesmerizing, bringing life and movement to a still statue is quite the challenge. Breakthroughs in every of our production aspect have allowed us to maintain the visual fidelity of Cameroon's vision. From the different textures of the corals to the color patterns on the magical creature's wings, this piece is a showstopper for any fan of Pandora's majestic world. Pre-order this UDMAVTR-01S Jake Sully and UDMAVTR-02S Neytiri piece to eternalize the grandiose motion picture that is Avatar: The Way of Water.
Specifications:
Statue of Jake Sully flying on skimwing
Avatar movie logo plate [BONUS PART]
Coral reef Ocean themed-base
LED-Illuminated Base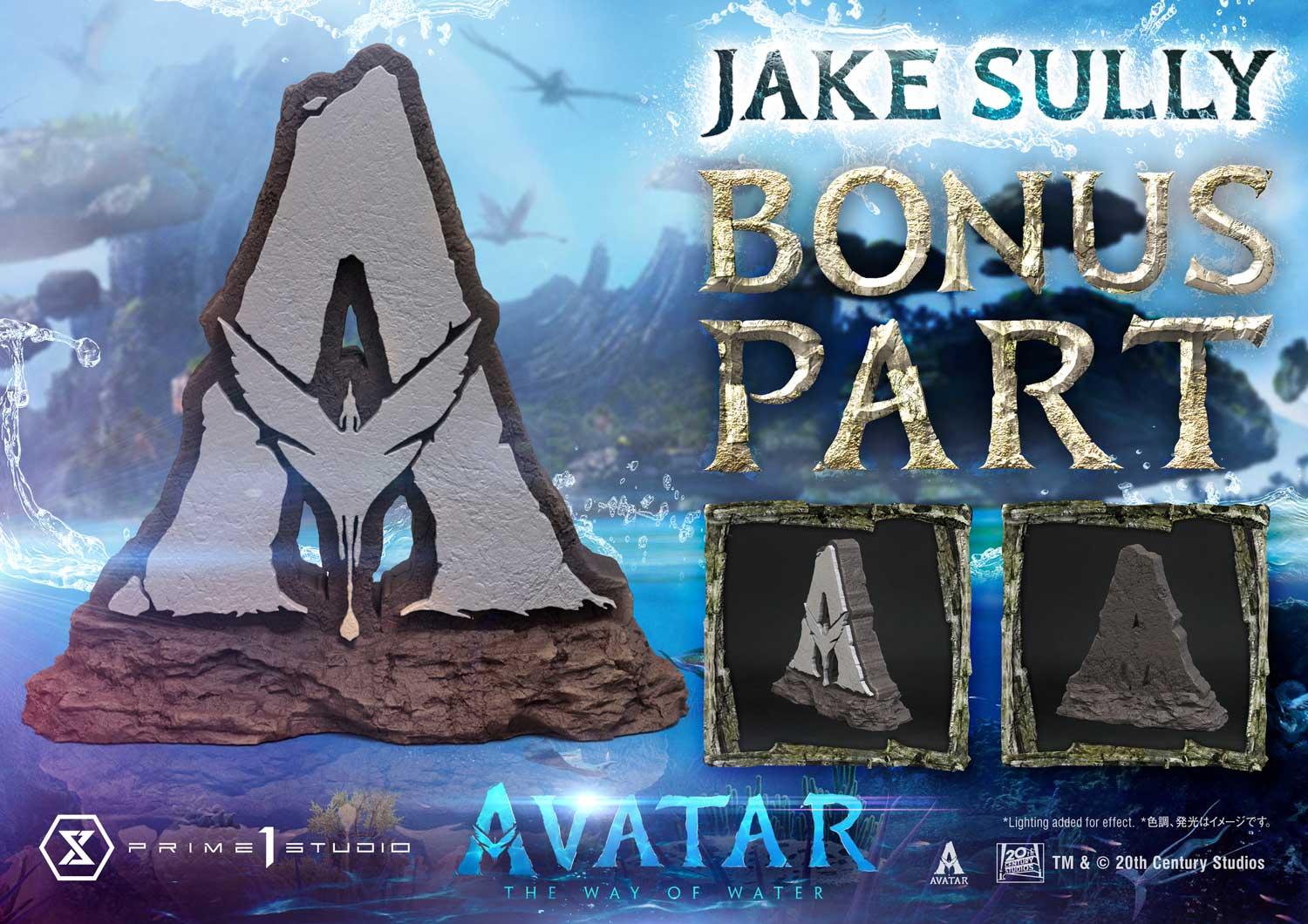 Notice:
Prototype samples shown.
Product details could be subject to change without further notice.
Please note the final product specifications may differ because each product is Handmade.
Since the product is still in the development stage, the Size (up to 10%) & Weight (up to 10kg) may be changed during the production stage.
TM & © 20th Century Studios
DETAILS
Product Size Approx.

H:59cm W:66cm D:59cm

Package Weight
Approx.

20.5 kg

Materials

Polystone and other materials

JAN

4580708046679
RELATED PRODUCTS