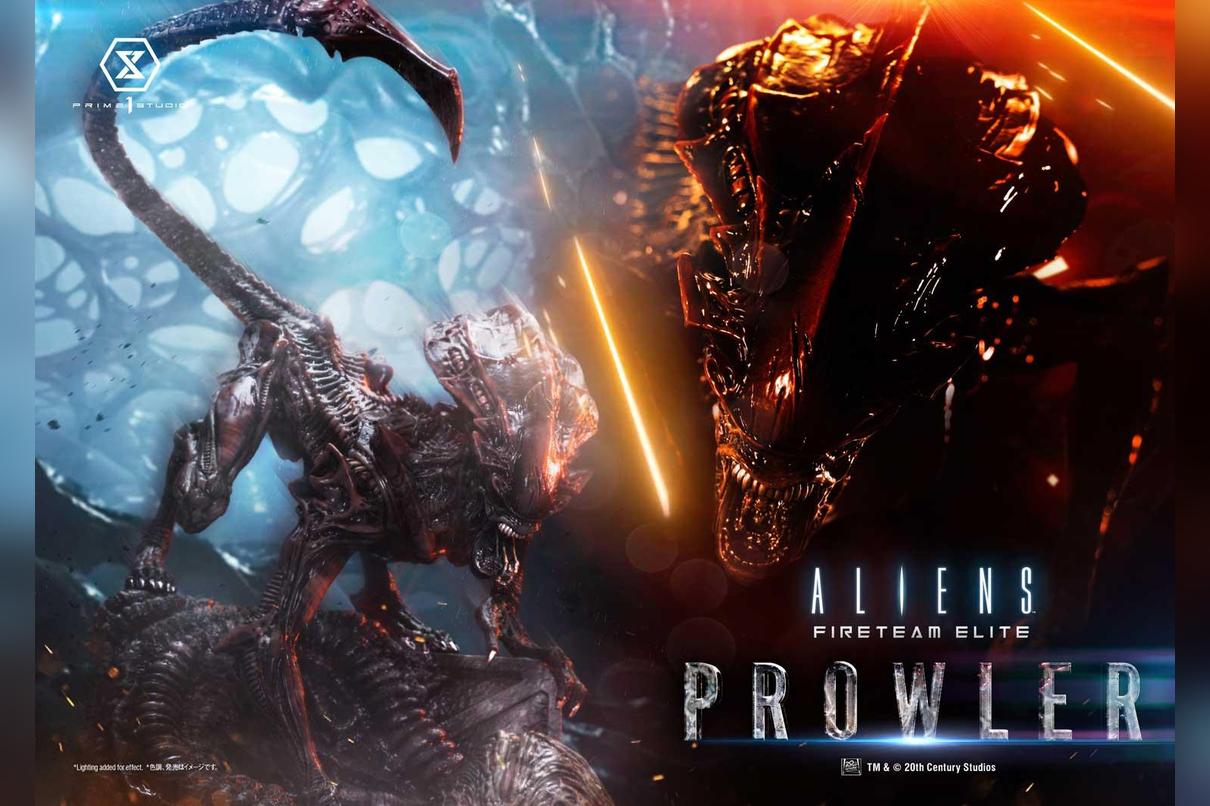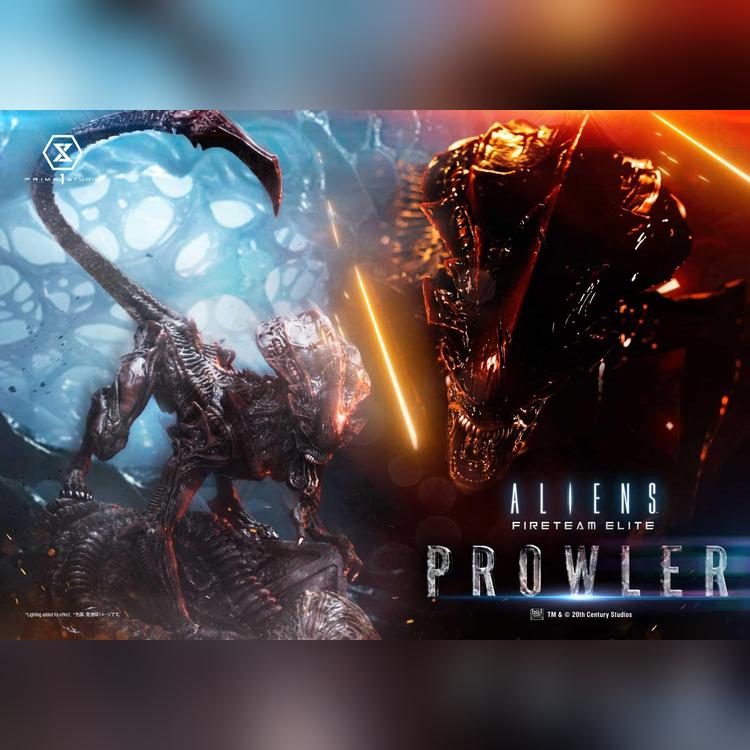 Aliens: Fireteam Elite
Prowler

Bonus Version
Edition Size: 100
"My tracker is getting lit up here, you better get ready for this sh*t!".
Prime 1 Studio is proud to present a truly frightening addition to our Concept Masterline Alien series: CMALFE-01S: Prowler Alien Bonus Version from Aliens: Fireteam Elite!
This is the first reveal from the brand-new Horror Action shooter, Aliens: Fireteam Elite!!! In this pulse-pounding game, hardy Colonial Marines come up against a host of different Xenomorph varieties, not the least of which is the fast and cunning Prowler!
The 15-inch-tall Prowler Xenomorph shares a lot of its characteristics with its more humanoid cousins: a dark and glossy protective Mesoskeleton, an elongated head, sharp chromed teeth, and a proboscis-like extendable inner maw. In fact, you can swap out the second, inner mouth between a retracted and an extended version. The rest of this devastating hunter is sculpted and painted in the realistic detailing of the game, with a sectioned carapace, painted in the tell-tale, red-accented coloring of the runner caste. An impressive, bladed tail finishes off this deadly creature.
And when you pre-order this Bonus Version from our official online store or any authorized distributor will you receive a cool, extra Bonus Part: a freestanding Alien Egg with Facehugger and Title Plaque, just the thing to enhance your Prowler!
The Prowler Alien is all animal, with its cat-like stance on a Xenomorph substrate-encrusted Katanga Refinery-themed understructure. Close by, an Alien egg is waiting just underneath the drone's killer stare.
The CMALFE-01S: Prowler Alien Bonus Version is going to be quite the catch! Pre-Order it today so it doesn't get away!
Specifications:
Katanga Refinery Station-themed base
One (1) Alien Egg with Facehugger and Title Plaque [BONUS PART]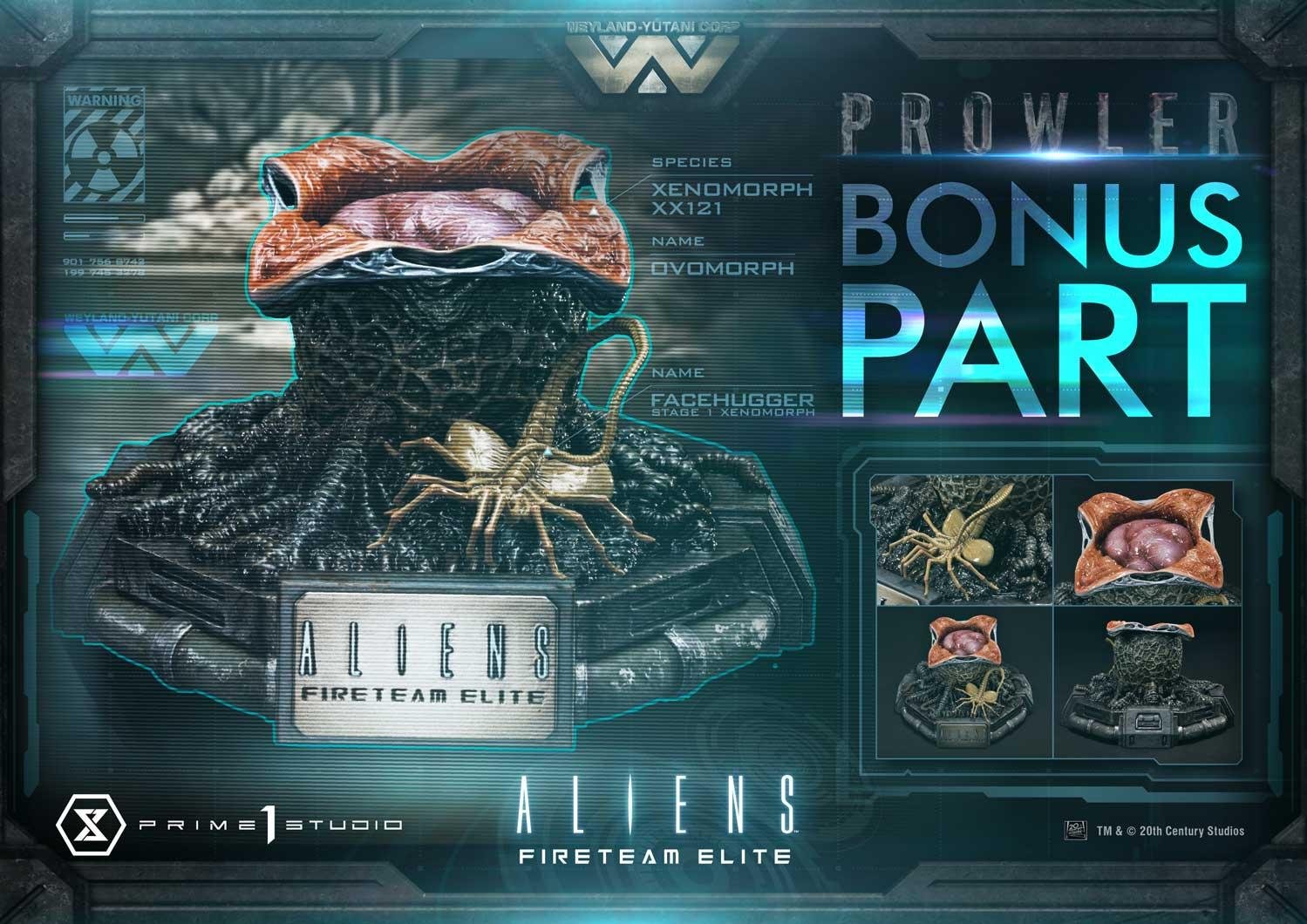 Notice:
Prototype samples shown.
Product details could be subject to change without further notice.
Please note the final product specifications may differ because each product is Handmade.
Since the product is still in the development stage, the Size (up to 10%) & Weight (up to 10kg) may be changed during the production stage.
TM & © 20th Century Studios
DETAILS
Product Size Approx.

H:38cm W:25cm D:29cm
H:11cm W:16cm D:16cm (Egg & Facehugger)

Product Weight
Approx.

3.37 kg
1 kg (Egg & Facehugger)

Materials

Polystone and other materials

JAN

4580708043579